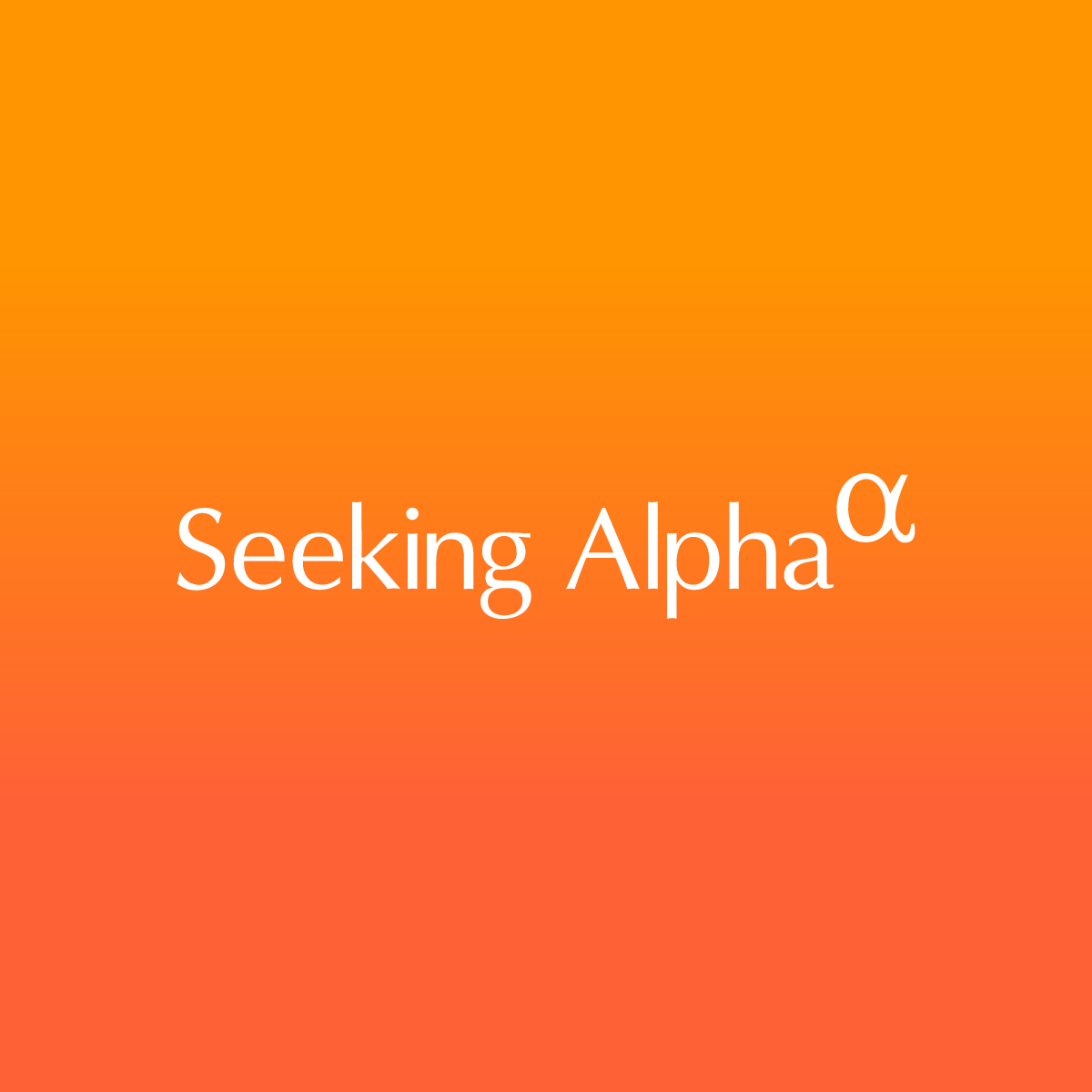 Although the designs for these improvements are still in progress, we estimate these enhancements will extend our planned vehicle enhancement period by approximately 4 months. The benefits of this extended work, however, are clear and advantageous to the business, and the results will enable greater commercial flight frequency and improve dispatch reliability that will favorably impact the business for years.
The work on Eve drives the duration of the enhancement period. So to achieve the improvements in flight frequency as soon as possible, we will start the planned enhancement period immediately following our Unity 23 flight in late September.
VSS Imagine will complete its flight testing in parallel with Unity's commercial service operations, and we expect the early rocket-powered flight test for Imagine to be revenue producing as we'll provide access for microgravity research customers. Once in service, we expect Imagine's turnaround time between flights to be meaningfully shorter than the 4 to 5 weeks we have targeted for Unity.
For those who are tracking, let me recap the integrated schedule that comes with our expanded enhancement efforts. We expect Unity 23 to fly to space in late September with the Italian Air Force. This will be followed by an enhancement period for Eve that will enable substantially increased flight rates that will accrue benefits for years to come. We expect Eve to complete its enhancement program around midyear 2022. In early Q3, Imagine is planned to begin flight testing, and Unity 24 will fly a full crew of mission specialists to confirm the cabin interior adjustments are functioning as planned. Unity 25, our first commercial private astronaut flight is planned for late Q3. For clarity, the Delta Class and the next-generation mothership programs are not impacted by the extended enhancement period, and they continue on independent path.
Turning to Slide 9. I'd like to provide some insight into our customer experience journey. Virgin Galactic is creating a consumer business within comparable experiential offerings built around the heart of a world-class aerospace firm. Our commercial success will depend upon the quality of the experience we offer to our future astronauts, the word-of-mouth recommendations of that experience and the impact of our consumer brand and marketing strategy. Our consumer offering is at its most fundamental essence a lifelong memory, and so our focus is on curating the customer experience across the entire journey from the moment someone reserves their place to space to the time they reach apogee and graduate into the Virgin Galactic Astronaut Community and beyond. This will create a memory so powerful and so deep that will catalyze lifelong reflection, recommendation and sharing. And based on the reactions that we are seeing from our early astronauts, we believe this experience is so unique and compelling that it will drive multiple repeat experiences with friends and family across multiple spaceports around the world.
We are developing and bringing to life a one-of-a-kind consumer journey for our future astronauts and their guests. This will include building an immersive, multi-day experience around the spaceflight. We plan to create a distinct and notable destination for our customers as a meaningful extension of the astronaut experience. This will include luxury accommodations, services, training facilities and experiences. It will be a campus shared by future astronauts and guests, which will start to enhance, enrich and heighten the astronaut experience. This is the place that will get you ready for space, and this is the place where you'll come back to celebrate and commemorate having played a part in the next chapter of human progress.
Our true product, though, goes far beyond the week of the spaceflight. It's about entrance into a community of people who are united by a singular aspirational experience. We've already built a thriving community of approximately 600 future astronauts with whom we regularly engage. We intend to take that much further, creating a membership community that will engage and prepare future astronauts before, during and after the trip to space. This adds significant value that starts immediately with a commitment to reserve one place in mind.
We will have more to share on our consumer experience as we move forward. We have some of the best minds in the business working on this, and we're incredibly excited about what we're building.
I will now turn the call over to Doug for a financial update.
Seth Zaslow
Thanks, Michael, and good afternoon, everyone. Before I review the financial results for the quarter, I'd like to begin with a few comments on our broader financial strategy.
Turning to Slide 10. As you heard from Michael, incredible response to the Unity 22 flight reinforced the enormous interest and demand there is for our offering globally. To begin to address that demand, our long-term objective is to operate a near daily cadence of spaceflights, and not just from New Mexico, but from multiple locations around the world. As we've said previously, this is going to require a significant increase in manufacturing capacity, with each spaceport needing high single-digit to low double-digit numbers of spaceships, along with multiple motherships to carry the spacecraft to launch altitude. Of course, how many ships we need will depend on how quickly we can turn them around, which is why we are laser focused on refining our ships to make turnaround and maintenance even more streamlined.
As we are building the design of our next generation of spacecraft, we are incorporating learnings as we go. Our current production facilities have been sufficient for the needs of the business so far as they provide capabilities for developing, manufacturing and testing spacecraft and related systems. These facilities will continue to play a valuable role in our future plans. But as we've said before, in order to scale our fleet to the level we require, we must significantly enhance our production capabilities over the next few years. We're evaluating how to build our fleet most effectively and efficiently. And in addition to planning improvements our design and manufacturing capabilities, we're evaluating our supply chain and potential opportunities for strategic outsourcing to improve yield, quality and speed. We expect to share more details on these plans in the future call.
Turning to Slide 11. Last month, we announced our intent to raise $500 million of capital through the sale of our common stock via an at-the-market or ATM equity offering. In connection with this offering, we issued approximately 13.7 million shares at an average price of $36.39. Going forward, we will continue to evaluate opportunities to raise capital as we grow and scale our business. We plan to use a combination of cash on hand, revenue from commercial spaceflights as well as future influence of capital to fund our strategic objectives.
Our balance sheet remains an area of strength for us, and the step we took last month provides for our growth and future -- and further strengthens our position. We remain well capitalized with cash and cash equivalents of over $1 billion, which represents the balance as of the end of the second quarter adjusted for the proceeds from the July offering.
I also want to take a moment to discuss another topic that some investors have expressed an interest in, capitalization of our spaceflight system. To date, our policy has been to expense the development costs associated with our human spaceflight system as they are incurred. We will continue to expense these costs until the completion of the enhancement period for the mothership Eve and spaceship Unity expected in mid-2022. As mentioned earlier, we anticipate that the planned improvements will significantly reduce the turn time between flights, which will enhance our economic model.
Let's review our results for the second quarter. Free cash flow was a use of $66 million compared to prior guidance of approximately $60 million, primarily due to the acceleration of marketing expenses for the Unity 22 flights as well as working capital changes. Looking ahead, we anticipate third quarter free cash flow of approximately negative $65 million, plus or minus a few million dollars.
Turning to Slide 12 and the income statement. We generated revenue of $571,000 in the quarter related to payloads, which were flown on Unity 21 in May as well as revenue earned from the completion of certain technical milestones related to payload services.
Total GAAP operating expenses for the quarter were $74 million compared to $63 million in the prior year period. The increase in expenses was primarily attributable to higher noncash stock-based compensation expense. Total non-GAAP operating expenses were $57 million compared to $55 million in the prior year period.
GAAP net loss for the second quarter was $94 million compared to a loss of $72 million in the second quarter of 2020. The increase in net loss was attributable to the change in the fair value of warrants, plus increases in stock-based compensation and other operating expenses. Adjusted EBITDA was negative $56 million compared to negative $54 million in the prior year period.
I'd like to now hand the call back to Michael.
Michael Colglazier
Thanks, Doug. Turning to Slide 13. Before moving to QA, I want to take a moment to reinforce the outstanding success of the last 3 months. We've demonstrated the safety and success of our technology. We showcased to the world the emotional power of our consumer experience. And now we're intensely focused on scaling our operations, expanding our brand footprint and adding new customers to our future astronaut community.
As we move ahead, we'll continue to stay focused on 3 key areas: completing our flight test and enhancement programs, expanding our fleet through scaled production facilities and operations and capturing and expanding consumer demand as we build out and deliver an incomparable customer experience. We are opening the door to greater access to space and bringing the awe and wonder space travel to humanity at large. And this quarter, we made enormous progress towards that goal.
This is an exciting time for the company, and it's also an incredible moment for human exploration. There's an unprecedented level of innovation and momentum in this sector and a tremendous global consumer response. We are not just watching history being made. We have our sleeves rolled up, and we're making it happen. The milestones we've achieved recently are clear progress towards an exciting future, and I am thrilled to be a part of it.
Operator, we are now ready to begin the question-and-answer portion of the call.
Question-and-Answer Session
Operator
[Operator Instructions]. Our first question today comes from Robert Spingarn from Crédit Suisse.
Robert Spingarn
Michael and Doug, congratulations to everybody at Galactic the progress to date and especially earlier this in July. Just a couple of questions. What -- you talked about the experience in building out the campus. What what's the capital expense for that?
Michael Colglazier
We're in the design phase of that right now. As you know, we've brought in a team of really world-class experts for that. So we haven't landed on the full scope of that program. So nothing to disclose today on that. I think it will be in line with the volume of people that we take up into space for every spaceport. The campus we're talking about is one that we'll use in our first base port. But that model, I think, will play forward into future spaceports around the world as well.
And the real reason, Rob, for the campus is as we start moving at higher rate frequency and we fill up basically Spaceport America with departures. What in the short run -- while in the short run, Spaceport America in the short run will be used for that training program itself. When we get to higher rate, we need to move training off the spaceport and into its own place, and that's why we want to build a campus that combines that with the housing to lodging.
And as we mentioned, much more broadly have a place that prepares people for this journey. As I mentioned, our real product is the memory that people come away with for life, and this is not just about going up and down. And so we want to make sure we're so thoughtful about preparing people for that. That thought will go into the design of the campus that we're talking about, and we look forward to sharing more about it as it comes together.
Robert Spingarn
Okay. And then just a couple of things on timing. When should we expect the Delta Class ships to be ready for commercial service? And then if I think about the 600 deposits that you have today, which I guess could be accommodated on roughly 100 flights if all those flights were full, based on the plan that you laid out a little while ago, by when might these 600 tickets be fulfilled?
Michael Colglazier
Well, you are clearly hitting on kind of the key to our ramp-up, which is really leaning heavily into the Delta Class as well as getting other ships that will carry all those spaceships. We think the long-term demand has been demonstrated so strongly through Unity 22, and that's why we're opening sales up for it. But in the short run, we will be flying on Unity and Imagine using our mothership, Eve. And that's why you heard us today talking and sharing that the really big lift that we're going to have for Eve and the frequency of flight around that, the initial phase of those 600 future astronauts will be flying on Unity and Imagine and carried by Eve. And so that's why we're taking the time out to go into this enhancement period with an extended scope. That was a big win that came from our engineering team in late July with a path forward for us to improve the rates there. Getting those rates up will let us move to the first 600 as quickly as possible, but we expect the Delta Class will also be coming in for some of those people as well. And that's where you see us on the capital side of the house, raising funds to get us ready for the manufacturing and production facilities that we're going to need to move those more quickly.
Robert Spingarn
So it sounds like you can't really put any more specifics around that time frame beyond that?
Michael Colglazier
Yes, I think we tried to share today, I think, some good specifics on what we expect for churn rates on our existing ships, and we also have laid out what we want the program for the Delta Class to be. Today, it won't be the day that we kind of share the specific production strategy that we'll use for the Delta class. We do look forward to bringing that to you all, but we won't be sharing that one today. What I can say is that Delta Class and the new mothership programs clearly are the important new programs for us as a company, and we'll be aligning our energies towards them.
Operator
Our next question comes from Doug Harned of Bernstein.
Douglas Harned
Doug, when you talked about the need for the $500 million capital raise, you mentioned -- and part of this is about thinking of future spaceports and the expansion. So my guess is you've been thinking about that some white sand as a financial place to do this for a number of reasons. But when you look forward, what's the time frame when you're thinking about that next space for opening up? And what factors would go into a location decision?
Michael Colglazier
Doug, do you mind if I kick in on that one?
Douglas Ahrens
Go ahead, Michael.
Michael Colglazier
Doug, we're clearly going to focus the initial ships and the first ships coming out of our Delta Class production facility towards building out Spaceport America. But we're going to be building a production facility that will move multiple ships per year through, right, in a kind of a quick sequence following each other. So as we first then fill out Spaceport America, the year behind that, we will be able to put a heavy downpayment against ships for the next spaceport. After that, we should be able to kind of finish that one out and kind of so on as we go forward.
So we will be in the market looking for where our next spaceport will go, not in this year, but I would expect we will be spending some time doing early research for that in '22. These are reasonably long lead items. What I think is really important is that we demonstrate value to New Mexico, both through a flight rate cadence that will bring lots of business directly, but also to the indirect benefits that will accrue to the community as we move to a high flight rate period. I think that will bring additional jobs. That will bring additional ancillary businesses. And with that kind of fully functioning spaceport product, we can move to other communities around the world that I think will have high interest for that.
So we know kind of how we want to go about that from a research and negotiating standpoint. You asked what would be places that are interesting. I think having a varied look of different places around the world, right? So we bring people up to look back upon the Earth from space, and I think seeing different parts of the Earth will be very different and unique. I would also call out that when we create a campus at each of our spaceports in the future, they will be very different from each other.
So what we would do -- let's take Southern Europe. What we would do from Southern Europe would be a very different feel than what we might do from Asia or what we might do from the Middle East. And we could even see potential where if we are going someplace interesting that has great weather part of the year but not great weather the other part of the year, one of the great assets of our system is we can fly the motherships and the spaceships south for the winter, so to speak, and be able to allow us to get the best utilization out of multiple places. So I think we've got a really wide path open to us of interesting locales, but I would emphasize that the -- while the spaceship will function the same way at each of those spaceports, the experience we put around them will be incredibly different, and each will be unique.
Douglas Harned
And then when you talk about the microgravity experiments, it seems to me on the surface, 3 to 4 minutes of weightlessness, not a long time. What are the types of experiments that fit with this experience? And when you look at the interest you're seeing, how does the number of tickets in a sense for microgravity experiments, what sort of fraction do you see that being of the total?
Michael Colglazier
Let's talk a little bit about just, I think, the market microgravity research, which goes in what has traditionally been 2 places, sounding rockets, right, that can go up that are both very high from a G-force impact to the research experiments. So not every research experiment can do that before you get more limited in like 0-G airplane flights or very limited duration.
Now on the far side of that, you can go up to space station, right, and have lots of time in microgravity, and that's multiple orders of magnitude higher in cost. And so what you're seeing with the suborbital spaceflight system that we have is the ability to open up a new market that's significantly longer than what you'd see in a 0-G piece, significantly calmer on the experiments themselves and a system that has the ability for the first time outside of the space station to be human-tended. And that's a big breakthrough.
So how do you then use the seat capacity when there's a human-tended research flight? And Serica Band actually tested that for us on Unity 22. Kelly Gerard is one of the researchers that will be flying in the human-tended space like coming forward. These folks will basically take a seat within the cabin. And oftentimes, their experiments will be handheld.
There are other microgravity experiments that fit in what's in the industry often known as a payload rack, which we can put for the most part, I'll call it, 4 payload racks of a standard size for every seat that we have. So you can subdivide that a little bit, and that's where you see it when we talk about a $600,000 per seat equivalent for microgravity research experiments. That's kind of running on those types of subpricing.
So how many of our seats, I think, will vary a bit. We definitely want to do some priority for each of our markets. There's a lot of people that have been waiting to fly to space in our future astronaut communities. So we'll give clearly the most priority into that market. But it's really important to do scientific research on our platform I think it will benefit the science community. It will benefit the research community, and it also brings a brand halo to what we're doing that I think is appropriate for the private astronaut market as well. So we'll keep a balance.
Operator
Our next question comes from Myles Walton of UBS.
Myles Walton
Michael, thanks for the color on the pace of operations and the sort of lead time or separation time between flights on Inspire. So if you can give an update there. But also, I guess implied in the whole walk for schedule, you're talking maybe a maximum of 10 revenue flights in the back of 22. And then your sort of limited 24 to 36 flights a year, I guess, until the Delta Class shows up. Is that the takeaway I should have?
Michael Colglazier
Well, I give you -- happy to go through the numbers again. You probably got them down there, what we think will be the flight rate schedules as we come out of this enhancement period for Unity and for Imagine as that goes and Eve, the big win because, as you know, we have a single mothership at the moment.
Allowing Eve to go through this modification period and come out being able to fly effectively 10x more flights is what we'll be targeting before these longer maintenance and inspection durations than what we have today is a pretty material step for us, forward-looking step. So we're pleased with the benefits we're going to get out of that program.
Flight wave will be tied to Unity and Imagine at the beginning. That's why you hear us putting such energy towards the Delta Class of ships and the need to shift off, as we mentioned, this kind of prototype historical manufacturing platform to one where we actually engineer for and design for manufacturability.
The confidence we've built in the total addressable market, following Unity 22, really demands we move to a production fleet as quickly as possible. So you mentioned Inspire. We will pull forward Inspire when ready. Right now, Inspire has been paused as we take the resources we have still impacted by COVID. We've prioritized those against Unity, Eve and Imagine. But I would clearly deploy yours and everyone's attention towards the Delta Class is where we're going to be putting our energy and our capital.
Myles Walton
Okay. And then one question on pricing. You said $450,000 is the starting price. How dynamic do you anticipate the pricing being both as it relates to the Spacefarers? And then I guess, beyond that, how curated will the pricing be?
Michael Colglazier
Sure. We will be, I'll call it, reasonably specific on pricing for kind of each tranche of tickets that we put out. And where I said $450,000 is the beginning price as an example, if someone wants to purchase a full flight, right? You kind of buy out all the seats on the flight. There will be a modest premium that goes against that. But for the most part, that will be our starting point for the private astronaut experience. and we'll carry that through a consistent tranche of vehicles. I think that allows people to understand our product.
The -- as I've said before, while this is an expensive proposition, this is I don't think about price. I think the question is always about value, and that's why we are really thrilled to be able to share Unity 22 at the world and get a glimpse of what that emotion and the value of that looks like for the spaceflight itself. And as we mentioned into the broader view, Virgin Galactic will be taking into the customer experience, it really does start at the moment someone signs up with us. So for the Spacefarers who will convert, for the people that come behind them on the priority list that we will bring into our future astronaut membership, their journey starts right there because this is relatively fleeting moments of your life that will be up looking about the Earth. And our full effort is to make sure that the emotions of that are so strong and the memory that's so powerful that, that lasts you for life, and you'll continue to share it there. So our energy will be against that, and I think the value that will come from an approach like this is incomparable. And so having the price value relationship where we want is really what factor we'll be looking for there. We feel very confident at this price point in that regard.
Operator
Our next question comes from Oliver Chen of Cowen.
Oliver Chen
Congratulations as well. The pricing, our surveys indicated a lot of pricing leverage given that it's -- there's so much demand and a supply constraint. What was your framework in thinking about the right pricing? And also, given that you're very supply constrained, what are you thinking about in terms of the number of tickets you may sell? Also, as we think more broadly about customers and community and customer lifetime value as well as experiential and beyond the first experience, what should we focus on? What's on your mind in terms of driving that long-term relationship and how that may tie in the potential revenues as well?
Michael Colglazier
Thanks, Oliver. Let's see. So as to the price itself, we want to have a price that obviously creates appropriate value for the company and drives value for our shareholders, and that's very important. We want a price that is understandable and delivers such great value that the people who experience this journey with us can't help but recommend it, want to do it again, want to bring their friends and family and do it again and drive a repeat and referral dynamic that becomes kind of a self-perpetuate demand-making machine for us.
So we're putting a price point out that we think achieves all those goals. It's thoughtful and purposeful, and it will be for a tranche of tickets that set of ticket starts being offered to the 1,000 or so spacefarers communities. They're call it, early handraisers that have also been involved and wanting to be a part of this for a while. And then as we move through to the degree, there's room in this next tranche of beyond that group, we are building and we'll open this up shortly a new priority list that will allow us to take advantage of the just really incredible response that came from Unity 22. The volume that we've seen coming in asking for information about flights blue is away, and we're very pleased by that, and so we're going to create a priority list to capture that.
And you'll see us use the concept of a priority list ongoing Obviously, we want to keep more demand, I'll call it, on our books in excess of the supply we have. But then clearly, we're focused on ramping up our supply, and we'll always keep demand ramped up ahead of that.
Oliver, you mentioned lifetime value, I think that's a really good place to be aware of. This is a lifetime moment for people. I don't think it's a once-in-a-lifetime moment. I think it's a lifetime moment that will be wanting to be shared. And so I think you can think about lifetime value in several ways. One of them is as people move through being a future astronaut and graduate into the astronaut community, I think they're going to come back, and they will be, by far, the most outspoken and successful sales agents for us, right? I won't call it sales, I think it will just be very natural in how people will share the experience. And I think them sharing the experience will not only let people say how wonderful it was, it will bring normalcy to the concept of human spaceflight. So this group of people as we bring them in, the lifetime value is all around demand and continuing to increase the total addressable market as they go out there and share what they've done.
With that said, I think there are also derivatives that will come off of this as we extend people through the community after the spaceflight in addition to future spaceflight and future spaceports. So we haven't talked about that yet today is probably not the day for that, but this is a really interesting community of people. You heard us talk about the database that we're building. So we brought in world-class kind of marketing customer relationship management tools, and we will be very purposeful about curating the experience for this community going forward. So that is not just aspirational to be a part of, but inspirational to be a part of. And again, I think the more we bring value to the community, the more that community will bring value to us as a company.
Oliver Chen
And our last question is the enhancement period sounds very important for scaling and efficiency. There are a lot of variables that may be out of your control. What are risk factors? And what will be the tougher aspects of the enhancement period as we're all living in a very dynamic environment right now?
Michael Colglazier
Sure. Functionally, this is kind of a life extension program on Eve. And so that's, I think, very well known in the aerospace industry of how to go about that. So I'll leave it at that. As you mentioned, we're keeping an eye on the pandemic. We're keeping an eye on what that will do to allow us to bring our teams in and work efficiently together. That I'd say is one that I -- like everyone is hoping it's not a risk to the system, but it's one that we're clearly keeping our eyes on. That's probably our biggest thing that I'm focusing on from a risk profile. We're still finishing the designs. This is an idea that was brought forth and proposed at the end of July. So we definitely want to close the design process and be fully confident in the scope, but we wanted to share our best look at that today was adding an additional four months going forward.
Operator
Our next question comes from Kristine Liwag of Morgan Stanley.
Kristine Liwag
On Eve, I want to clarify, while it's going through enhancements and modifications, are you still able to fly it or will be grounded completely?
Michael Colglazier
These are reasonably robust modifications to Eve. So it will be coming back to our primary facility in Mojave to do this. We'll be bringing back Eve for this extended period. It will be going through efforts that make it not able to fly during that period of time.
And then when Eve comes back out, which we estimate in mid- we'll use Unity and Imagine both as we kind of start moving Imagine through its flight test and Unity. We'll basically do one Unity 24, one more fully crew flight to just ensure we've got all the modifications to our cabin on the way we want to and there all functioning right. And then that will allow us to bring Unity 25 in, where we really start to open up the private astronaut experience. So this will be then we're expecting end of September following Unity 23 with the Italian Air Force. We'll bring Eve in right after that and come back in mid-'22 is our expectation.
Kristine Liwag
I see. With the mothership being a limiting factor in terms of your ability to keep flying, how do you prioritize building more mothership versus investing in the ability to enhance the spaceships and also build Delta? Can you give us an idea of what your priority is in terms of these projects?
Michael Colglazier
Sure. And as you guess, they are all linked factors in the equation, but the reason we are taking the additional scope and the additional time for this enhancement period of Eve is because the flight rate that we will derive from Eve following this enhancement period is we plan to build that to effect. It's almost 10x greater between major inspections and what we've been doing now. That will give us an ability to fly Eve much more frequently, and that's really important to our initial group of future astronauts as well as the people that we're going to be signing up starting today because they want to see movement, and we also want to be bringing as many people back as we can to be advocates and missionaries for us as they go out. So that's really critical this Eve modification period. We're very excited by what we'll get from that.
And then really, the big priority of scaling the business comes around from the match pairing of the Delta Class of vehicle production ship that we're targeting to be able to fly on a 1-week interval and pairing those with motherships that like Eve will function similarly but can fly at an even more robust level, and those are the major programs of the company. You will see us using the funds that we have raised to develop new manufacturing production capabilities and facilities so that we can build those on as quick a rate as possible. Those are the big priorities.
Operator
Our next question comes from Noah Poponak of Goldman Sachs.
Noah Poponak
Could you give us a little more detail on specifically what you're physically doing with Eve? Just because a 10x increase in pace is really massive, it would just help you better understand how you're achieving that.
Michael Colglazier
Sure. And just for clarity, what we're getting is 10x, and we're going to build up to this to make sure that the enhancement that we do, we'll test them along the way up to that factor. But what we're looking to do is enable Eve to build up to fly 100 flights before we do a major maintenance and inspection process.
Currently, we do this inspection process after every 10 flights. And the reason for that, if you go back, Eve was built, as was Unity, in a fashion that's used in prototype facilities. And in building prototype facilities, they're meant to fly with specific windows, and they've been built in a way that has a fixed amount of durability. And so that's why ships that are built in that fashion have very frequent inspection processes.
What we're really doing here is adding durability into the ship. This will allow it to tolerate longer periods of time with the portions of the components. And so specifically, we'll be enhancing structural components, strengthening structural components on the ship itself. And what will give us the ability to then as we come out of this enhancement period, we will fly it many times, do an inspection, confirm that everything is working the way we want. And that will then, the next time, let us do a longer period of flight before doing an inspection. And that will go sequentially up to what we expect will be a place of 100 flights between major inspection periods. That's really powerful for us and lets Eve support more spaceships than we had originally thought it might.
Noah Poponak
Okay. That's very helpful. That helps clarify it. And then, Michael, you spoke about wanting to sort of maintain demand that's just above supply as you ramp supply. Can you talk about how you're thinking through, how you want to manage that gap? Because I imagine you have the algorithm of trying to triangulate demand versus supply versus price versus timing of getting folks in. So maybe -- I know it changes as time goes by, but if you could speak to, at least in the near to medium term, how you intend to handle that and how big you want that gap to be, that would be helpful.
Michael Colglazier
Sure. I think one thing that probably not well known outside of the existing future astronaut is one of the secret weapons of Virgin Galactic is our astronaut office. This is a group of people who have brought together these 600 people into a true community. And as I've met many of our future astronaut, the shockingly consistent feedback that comes from them is effectively being a part of this journey, and on this journey is far more valuable than they're envisioning the flight. So I think they're going to find that incredibly valuable, too. But they say it's far more valuable than what they even expect of the flight because this is a life-transitional journey.
And I bring that up here because it's the community and bringing these new customers that we'll bring in into these communities. Right from the moment they sign up with us, that is going to be where the value starts to derive. And that's not well understood outside the existing 600 people. But when you talk to those existing 600 people, it's top, top of mind and very powerful.
And so what then will kind of gate our growth above our supply is how we want to absorb people into the community and how we want to carry that forward, and we think we've got quite a bit of headroom there. We have an enormous amount of confidence in the total addressable market that's been kind of shown from the response to Unity 22. So we won't be absorbing all of it, but we do think we can make a major step forward here. And then once that's, I'll call it, absorbed appropriate in the community, then we can grow from there. We'll also then, I'd say, keep a proportionate demand -- excess demand against our supply. So right now, our supply is very low, and we have 600 people. We'll be adding more to that as we start adding the Delta Class ships in, as we bring Inspire on, as -- I'm sorry, as we bring Imagine on and Eve comes out of its modification period. That will give us even more opportunity to bring more people into the community. So we'll always stay proportionally ahead of it. And finally, we'll get to a steady-state point for Spaceport America and New Mexico, and then you'll see us moving to the next spaceport.
Noah Poponak
That's really helpful. Is it correct to expect this current reopening of the sales window to be fairly short-lived given where demand sits and where supply sit at the moment?
Michael Colglazier
We haven't shared how long we think this will go. What I can tell you is the response has been really, really strong. But what we want to do and the reason is we want to go do what we promised, which is moved to the Spacefarer Community. These are 1,000 people who signed up, they put deposits down saying they wanted to be first in line, and we're going to give them that chance. And so the number we will do beyond that Spacefarer Community, we'll get to once we've got through the Spacefarer Community itself. But I think it will be a meaningful number. We have, I think, plenty of time to get it done. We'll be reporting out on how we go along the way with that. But I think it will be a good sales process, and there will be a lot of energy around it.
Operator
Our next question comes from Michael Ciarmoli of Truist Securities.
Michael Ciarmoli
Just on the pricing, the $450,000, can you talk maybe what that does to your overall financial model and specifically the contribution margin? I mean, I know you guys had laid out a contribution 66% margin based on the $250,000. I mean -- or should we be thinking that all of this price is going to drop right to the bottom line? How should we be thinking about other costs being layered into the model that might possibly be an offset there?
Michael Colglazier
So I think -- I don't know, perhaps in some of the early documents before the company went public is maybe what you're referring to. I don't believe we've given guidance on specific margins. Obviously, raising price and price at these levels has quite a bit of flow-through potential. So we do expect to see quite a bit of flow through. We will be investing to add value to the experience for certain. So that we will not be just taking all that money through. We will be investing as part of what the campus will be about.
But the cost on a per passenger, per astronaut basis relatively are small in the relative sense from what will come from that campus versus the prices for the flight. The real cost of the business, as you would imagine, is the ramp-up of the fleet. And that's why we're so focused on getting the Delta Class with next generation of mothership, that platform going, that's where we really get efficiency. That's where we get scale. That's where you'll really see the flow-through come because we'll have a fixed cost basis that is easy for us to communicate and easy for us to contribute the trade for efficiency down the road. So I don't think I'm giving you a specific answer to your question on this one other than to say we do expect a heavy amount of flow through, but it will be only after we've delivered the value to the customer.
Michael Ciarmoli
Got it. Got it. Just another one. I mean the planned enhancements, I mean maybe this is counterintuitive on my part, but did you guys have a discussion about just keeping the momentum going with current flights and current equipment and burn through that 600 passenger list and keep supply constrained and demand pent-up while you maybe even create more demand and focus on Delta and maybe a new mothership Eve building? Was that kind of talked about?
Michael Colglazier
Yes. So this proposal came up in late July, and the opportunity to have Eve fly at a much more frequent basis is very powerful, and it's clearly the right thing to do on the business. So the question was now versus later. And in that discussion, we -- if you look where we are in our evolution of our company, right now, we're flying with one ship with Unity. We'll be flying with 2 ships with Imagine. And then over time, we're going to be fine with more ships. So the time to take a period of an extended enhancement is when we have the newest ships available, right? That's the kind of least impact over time. So that was probably the biggest factor is now is the time to get this done at the start.
We don't want to take Eve down later once we've really started to ramp up our private astronaut business because I think that's harder for people, right? They were like, okay, I'm started up, and I know the first X number of us got out. And then to kind of come back and do an intended period of time didn't make as much sense. So what we are able to do now, though, during this down period is also get focused on the Delta Class and also get focused on the next generation of motherships so that we are keeping those things moving in parallel and not waiting on people, too.
Seth Zaslow
Nadia, we have time for one last question, please.
Operator
Okay. Our final question today comes from Pete Skibizzi of Alembic Global.
Peter Skibitski
I just want a little bit of a follow-on to Michael's line of questioning with regard to the income statement. I don't know if we could talk too much about this yet, but I'm starting to get more curious now about if it takes kind of through the end of 2023, let's say, or so to get through the first tranche of 600 customers, is it reasonable then to assume that we'll take a pretty pronounced step-up in gross margin as we hit the Spacefarer tranche, and I guess that will be roughly 2024 just directionally. And then I'm wondering kind of if you guys have an internal view of what annual rate of flights you need to hit to get to free cash flow positive.
Michael Colglazier
So maybe, Doug, I'll do a little bit and feel free to kick in here. I would say the last flight that we had with our first 600 future astronauts, the last section of those were priced at around $250,000 per person. And some of those in the early phases were less for the very, very early customers who are very happy, I think, with they're investing even though it's taken a little bit of time now.
So as we fly those and recognize that revenue, the revenue we recognized on the earlier flights will come through with those prior sales prices. And then as we fly people who will be our new customers coming in, those will obviously come through at our new pricing, which will have a greater degree of revenue flow through. So I think you're probably recognizing there will be an inflection point as we start to fly the next tranche of future astronauts. That is accurate. Doug, anything you'd like to add to that?
Douglas Ahrens
Yes. We gave information about the flight rates on Unity and Imagine which you can, therefore, estimate the number of flights in '22 and '23. And so you can see rate of flying the future astronauts we have on board now. And then that points to the next stage in our growth, which is with the Delta Class, right, and how we then -- with the expansion of the fleet and the faster turn times, we're able to really expand our rate of flight to the number of passengers we're taking with that expanded fleet. So that's what we're really working towards and why that's so important.
Peter Skibitski
Just to follow up one last time on that. Is it reasonable to think that as that -- the more recent tranche starts flying in 2024, that, that could be the year maybe in the back half? Do you become free cash flow positive? Is that kind of a ballpark time frame? Just because we're a little bit less CapEx level, I think.
Douglas Ahrens
Yes. So the CapEx, we talked about the need to expand our fleet manufacturing capacity. So you'll see that kick in, in the interim period. But it's going to, again, depend on the point in time where these things cross, right, where we've got Delta Class kicking in and the readiness of the fleet and where that crosses over with the 600 customers we have at the original price and the new ones kicking in. So again, it's the timing of when that comes online, and that's what we're working towards. But it's a little early to say exactly when that point in time is, but we'll have more to say in the future on that.
Seth Zaslow
So at this point -- well, at this point, we want to thank everyone for joining the call and for your interest in Virgin Galactic. Nadia, you can conclude our call now. Thank you.
Operator
Thank you, ladies and gentlemen. This concludes today's call. Thank you all for joining. You may now disconnect your lines.