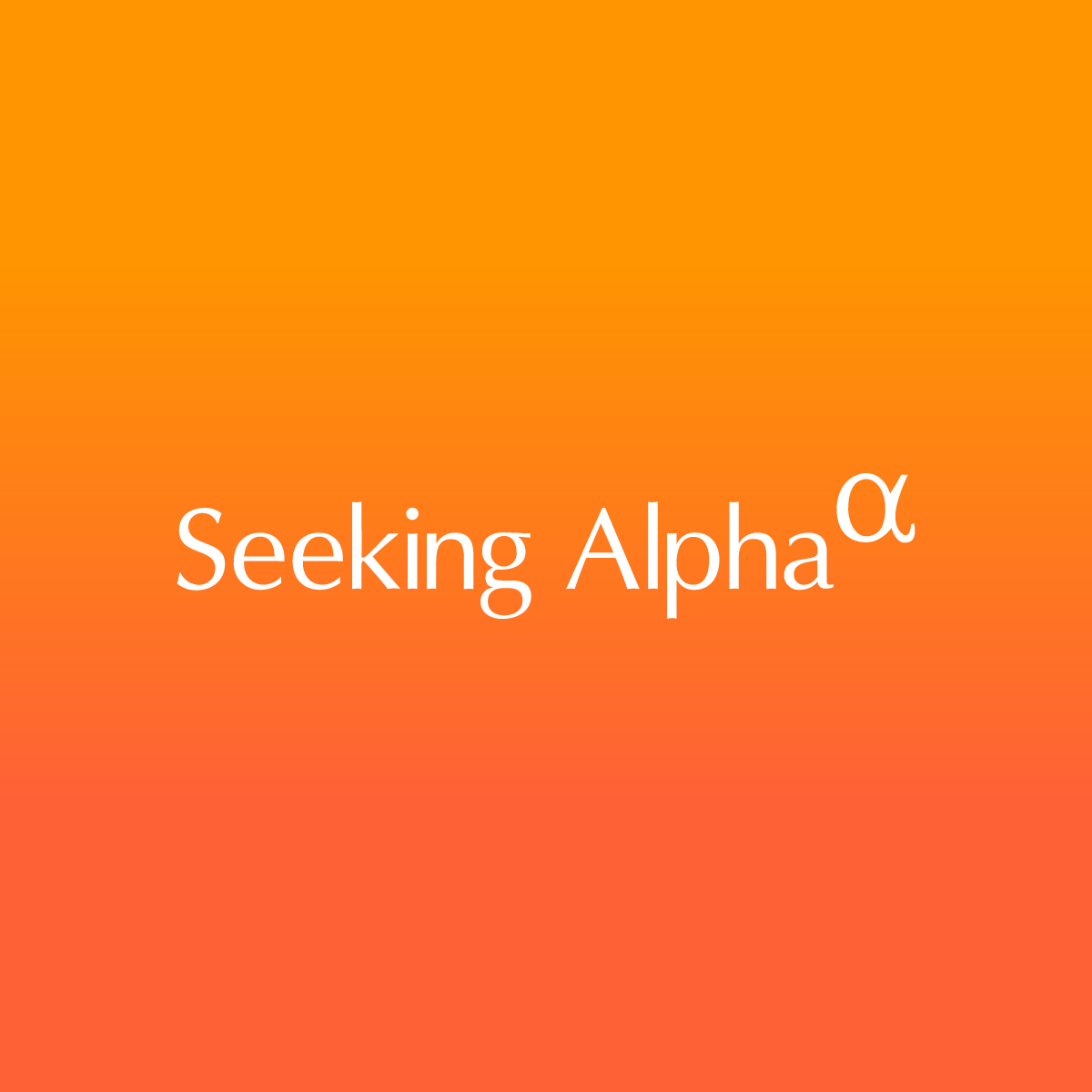 In the quarter, we spent $76 million on total RD, including $25 million in stock based compensation. This compares to $22 million in total RD expenses in the same period last year. We spent $42 million on GA during the period, including $27 million of stock based compensation. This compares to $5 million of total GA spending in the same period last year. Our stock-based compensation expense for the quarter was $53 million, which includes $43 million related to employee equity awards that had previously satisfied time based testing requirements, but had an ideal liquidity condition for full vesting.
Upon successful completion of our IPO in April, the instruments were vested triggering the $43 million charge. This quarter, we also began disclosing adjusted EBITDA, which we believe is a helpful business performance metric that is complementary to our GAAP results. This quarter, our adjusted EBITDA was negative $66 million. This compares to the same period last year of negative $26 million. The increase reflects our accelerating investments in technology and commercial development.
We invested $5 million in capital expenditures during the quarter driven by equipment purchases and facility costs. We ended the quarter with a cash balance of $1.5 billion.
Now to provide an update to our 2021 guidance for the full year. As we move towards our Driver-Out pilot and full commercialization, we have identified key areas of incremental investment to accelerate and de-risk technology and commercial development. And we have updated our guidance accordingly.
First, as Cheng mentioned, we're making selected strategic investments to accelerate and enhance our high definition maps, as well as to build out our systems engineering efforts. The leaders of these two groups Robert Rossi and Adrian Thompson, are world class technical experts and experienced managers of large teams.
Secondly, we have also identified selected areas within our core algorithm, hardware and software teams that will allow us to increase our vertical integration of the autonomous driving system. These core groups are led by some of our most senior executives, including our Co-founder and CTO. And the incremental investment will enhance our flexibility to work with multiple OEMs as we are doing today, with Navistar and Scania.
Based on these items, we are increasing our RD expense guidance to $200 million to $220 million, excluding stock-based compensation. We're also increasing our guidance for GA expenses to $15 million to $16 million, excluding stock-based compensation. The increase is driven by incremental investment in critical functions such as IT and HR which scale with the broader business.
Beginning this quarter, we are introducing guidance for stock-based compensation in the range of $130 million to $150 million for the full year. We're also introducing guidance for adjusted EBITDA in the range of negative $260 million to $280 million for the year. We are increasing our capital expenditure guidance to $14 million to $18 million for the year.
This increase is comprised in large part by two items. First, our decision to purchase 25 Navistar trucks rather than lease and two, incremental investments in new terminal facility build outs, as we expand our AFM ahead of schedule. There's no change to our previously communicated revenue guidance of $5 million to $7 million for the year. We expect to end 2021 with a cash position in excess of $1.25 billion for the year.
I'll now hand it back to Cheng for a few last remarks.
Cheng Lu
Thank you, Pat. To summarize, we have a clear and focused strategy to be the first to bring the most reliable autonomous freight capacity to the market. We continue to prove our leadership capabilities and technology, hardware partnerships and go-to-market. Since 2018 we have demonstrated our capabilities to operate on surface streets on ramps and highways on Level 4 autonomy. We continue to make significant advancements, we believe we are years ahead of autonomous driving systems developments.
And we tend to extend our leadership position. Our highway partnerships with Navistar and TRATON checking major milestones to deliver our scalable purpose built solutions. We're expanding our network of terminals, and autonomous enabled lanes to support current and future operations. We know we still have a lot more to accomplish. And we work very hard at it every day. And we certainly can't do it without our amazing employees and business partners globally. So big thank you to them. With that, we're ready to start our QA session.
Question-and-Answer Session
Operator
Thank you, we will now begin the question-and-answer session. [Operator Instructions] Our first question comes from Ravi Shanker from Morgan Stanley.
Ravi Shanker
Thank you. Hi, Cheng and Pan. Thanks for the detail on the Driver-Out test, a couple of questions there. It sounds like you still have a few i's to dot and t's to cross on the technology side and the prep side for you to get that done? Are you confident and do you kind of - do you have at a full-line of sight that you will get that done before the end of the year? And second, are you simultaneously working on the operational things you need to do which is the, I know the permission from the police or the state authorities to get that done? So when you're finished with the technology side, you'll be ready to execute the test.
Cheng Lu
Hi, Ravi. That is right. Yes. So we are still targeting end of the year. We're very confident in our technology. As I mentioned in the prepared remarks, we think about what we're doing now, it's the key to effectively like launching a rocket, a satellite, or a new aerospace prototype. There's certainly a lot of steps we have to take in order to identify and mitigate the risks in the system. And so we're working towards that.
And in terms of operational side of things, yes, we are in a constant dialogue with the Arizona DOT as well as Department of Public Safety. And we do not believe that to be a robot.
Ravi Shanker
Great thanks of color, and maybe as a follow-up question Pat, kind of on the higher RD costs, it sounds like you're bringing stuff forward rather than seeing a higher level of costs relative to what you envisioned during the IPO? Is that accurate? And maybe if you can give us like one or two catalysts for what exactly is driving that kind of work you are bringing forward? And kind of does that mean, you will kind of get your destination quicker? Or kind of just how do we think about that, over the next six to 12 months? Thanks.
Pat Dillon
Ravi, I think - I think it's accurate to say that to some degree, it's an acceleration of costs. Certainly the some of the key teams, where we're building out like maps, and systems engineering, are areas that we always intended to build out. I would categorize us as being opportunistic, as we've had the opportunity to bring on top talent, particularly at the leadership level, and build out the teams beyond them.
So to the broader question, we don't see this as an indicator of accelerating or expanded costs over the next two or three years as we approach full commercialization, but rather an opportunity to bring forward some of these team members. The net result being that, I think both an acceleration of our technology, but also a de-risking because we have more time prior to launch, to build out some of these critical functions.
And some areas that are acceleration, you've obviously seen it in our ability to build out our unique map miles to expand to the east coast, which some of our customers have been asking us to do. So we're already seeing the fruits of some of these investments.
Operator
And the next question comes from Chris Wetherbee from Citigroup.
James Lutz
Hey, guys, James Lutz for Chris, just wanted to actually ask about the hires you're making and maybe what is the geographical location of them, are there any sort of cost advantages, if they're not actually in the U.S., and just sort of getting your thinking about like essentially where the headcount sits in the development sort of geographically.
Cheng Lu
I guess, geographically, the vast majority of our hires are in the U.S., I would say close to probably 80%. And we also are having teams building out in Europe, and then expansion of our technical teams in China as well. But primarily in the U.S. now, with COVID, and with what we learned from pandemic, I think we are, of course, more open to having remote work. So that has been helpful in terms of tracking talent.
And at the same time, our recruiting team as your size has expanded, so, so all these things also contribute to the fact that we're adding on quite a bit of talent this year.
James Lutz
Got it. And those numbers you gave I think they were for the company broadly, is it true for the increment as well, that you already plan on bringing on roughly.
Cheng Lu
That's right. That's right. Yes.
James Lutz
Got it. All right. Thank you.
Operator
Our next question comes from Brian Ossenbeck from JP Morgan.
Brian Ossenbeck
Hey, good evening, guys. Thanks for taking the question. I wanted to ask about the Ryder partnership, can you give a little bit more color around that and sounds like there's a bunch of opportunities for just kind of like the nuts and bolts with maintenance and in fueling. We'd be able to launch cargo from the from these areas. And maybe you can just give us a sense as to what the possibility is to maybe lower CapEx, if you can scale with that sort of - that sort of network. And on the finance side is this going to function similar to what Penske could possibly do as well, excuse me do as well.
Cheng Lu
Hi, Brian, I hope you're well. Yes. As in mentioned in the prepared remarks. Our strategy is to expand as an ecosystem with best-in-class partners. And, honestly, as relates to maintenance, to leasing to a network of real estate, to offering customized logistics solutions, Ryder is certainly among the best.
And so to answer your question, really, it covers all the nuts and bolts, as we think about launching an autonomous freight operations from point A to point B, it's a lot more than just the technology side of things. This should only - will be beneficial to our capital expenditures. In our go, our strategy, we believe, given that our technology has ability to try drive both on the surface-streets and highways is we can't connect to more existing real estate locations.
It doesn't make sense for us to spend money on all of them. We are going to provide customers in the long run the most reliable and easy access to autonomous freight capacity at low cost. And so certainly this is a partnership that has a lot of potential. We are working with Ryder, the cooperation to identify places that we can use as terminals. And we're also having a collaboration to go through the maintenance and other parts of the business or the services.
Brian Ossenbeck
Okay, great. Thanks for that, Cheng. As a follow up, can you just maybe talk more? A little bit more about the regulatory environment? And how in the back of your slide deck, can you talk about getting a couple more seats on board for full commercial testing? Are there any restrictions with those in terms of size or timing, and then one more for just for I guess normal testing or availability? So, if you can give us an update on the regulatory side with adding a few more states and what else you might see developing in that, that area for the rest of the year. Thank you.
Cheng Lu
Thanks. Yes, I mean, as our shareholder letter pointed out, two more states have had a positive regulatory regulation to allow for Level 4 autonomous operations of commercial vehicles. So that brings to total 26 states, and just a reminder, there are no states currently today that have any regulation that prohibits the testing of autonomous commercial vehicles.
I think in general, we continue to work closely with the regulators both on the federal and different states. We continue to be very transparent with them. I think the regulatory environment is positive today and a lot of that is regarding the of course, the safety benefits that autonomy can bring, as well as and I think you're very familiar. I mean, the drivers shortage, the tightness in supply chain today is probably one of the all times based on kind of what we're hearing and seeing. So, I think these drivers will continue. And hopefully that has could be a positive impact to the regulation.
Brian Ossenbeck
Hi Cheng, thanks for the time. Appreciate it. Thank you.
Operator
Our next question comes from Ken Hoexter from Bank of America.
Ken Hoexter
Hey, good afternoon. Plus, I guess just recently did an autonomous Drive-Out test, it seems to be pressing ahead and noted plans to be operational maybe a year earlier in their commercial deployment, is there a difference from your perspective in the tech or capabilities of what some others are pressing ahead? Just want to understand that just competitive differences of what we see out in the market?
Cheng Lu
Okay. Yes, I mean, we saw kind of what you saw this morning, where recently, it's a short video, and there's some media reports. RSN, especially some of the media reports already came out of China about a month or two ago, for the same thing. RSN is also - also the media report confirmed that it was at a closed highway, the highway hasn't open to public yet.
So I think I mean, it's clear, I think this is a very different type of test, if you will, from our Driver-Out pilot program, which is on open highways, on commercial operations on long stretches of road, both on surface streets and highways, in the U.S. So, I think that really not an apples-to-apples comparison, at least from what we can see.
And I think in terms of commercialization, I'm not quite sure, my understanding of Plus is that they're talking about basically a level two solution. It's not a Driver-Out solution. So, it's a retrofitted kit, that can make busy, that can make the driver assistance. So as far as, again from what we can tell, it's playing actually a different, different category. So, I think that's helpful. But that's how and exactly that what you're saying.
Ken Hoexter
Yes, helpful. Thanks. And then for my follow-up, you talked about the RD, you talked about where you're focused on some of the capital. You also mentioned, I think somebody saw in there that, there's a project that Zaudy is working on, is there something specific that you're scaling on the RD that, that we should look for?
Cheng Lu
I mean, it's all part of our overall development of our autonomous driving system. It's on one hand is, of course, the system, the software itself, the virtual driver. As our production process, when Navistar gets into more of the later gates, there's a lot more work that gets kicked off and, and more engineering work streams have to come together. So there's more resources that - requires significantly more resources. So we talked about continued investment in the supply chain. That is something that we'll continue to invest more capital. And that's something we talked about at IPO too, with more capital, there are our investments and partnerships we can do that can make sure that the Tier 1 components are on the same timeline as our production vehicle.
And that includes steering, braking, the computer unit, autonomous domain controller, and of course, some of the sensors. So I mean, those are the uses that we have. But I wouldn't, I wouldn't point out to one specific project per se at this point.
Ken Hoexter
Okay, just to clarify if I can, Pat, you said there were no more orders right in the quarter than the 1000 were booked last quarter, but you said that there are more there coming, going forward. Right? I just want to clarify what you had said.
Pat Dillon
Yes, Ken. So our reservations, we added 1,000 in the quarter, which is what we had actually previously disclosed on the first quarter call. And then we have had a verbal indication for another 100 trucks. But the reservation agreement has not been signed for that yet. But we are optimistic with the customer that made the verbal indication as well as several others. It's progressing nicely. So we're encouraged by the early outreach to this more expanded group of potential customers.
Cheng Lu
On that point, I think, as Pat noted, I mean we measure progress, certainly on the number of reservations, but also on the depth of the collaboration, I think that's maybe, hopefully it came out in terms of conducting a three way voice of customers. We have multiple sessions with majority of the reservation customers, and this is something that we've said all along is to, it's really to get our large strategic customers involved in the development and in adoption of autonomy.
And given that the reality is everyone's autonomous system will be a little bit different, right? Assuming that people can also build this. We need people to understand how to - how to use autonomous supply chain, how to use TuSimple autonomous driving systems. So there's a lot of work behind the scenes, and unless you're very happy about the level of collaboration that we're seeing across the existing customers we have.
Ken Hoexter
Thanks Cheng. Thanks Pat.
Operator
Next question is from Brian Ossenbeck from JP Morgan.
Brian Ossenbeck
Hi, thanks for taking the follow-up. Cheng, you mentioned in the last call about the supply chain issues, and clearly they're quite disruptive, as we well know, right now. I mentioned getting some trucks in the back half of the year from Navistar, can you just update us on how many, how many of those would be and just what you're seeing from supply chain in sourcing some of your critical components? And if that's affected, development or assembly yet?
Cheng Lu
Yes. Just related to the Navistar trucks purchases, we are - we have an order for 25 new trucks. I think the original timeline is for all of it be delivered in the July timeframe. I think right now we're expecting to receive our first one, first two, I think sometime next week, or in the coming weeks. And we're hoping to receive the rest before the year-ends. So again, supply chain is really affecting all the OEMs and the equipment makers.
I mean, Navistar is giving a special, really great, great level of service with regard to this, but it's certainly behind schedule. In addition to sort of sourcing of critical components, we're also seeing some lack of resources in terms of supplier, being able to I guess, assist with the debugging. And actually, so to answer Ravi's question about it, and when the timing risk for our Driver-Out pilot program is on the supply chain. We do have as an example. Right now we're dealing with one, one key component where a portion of the components section, the section of the booked components are not giving the same level of performance reliability. There will be thought they should have.
And we had to have some time to work, work this out with the supplier. We now have engineers there and they have engineers here. But that took a little bit of time. And so we hope to work through this problem. But so those are things that we're seeing. But, like I - I know, everyone is kind of putting down the all the problems in the supply chain.
So we don't want to do that for sure. But it is a real problem that we're facing across the outfit across even just basic equipment that we need to procure as a company.
Brian Ossenbeck
Okay, thanks for that Cheng. And then, just to go back to what I think you said earlier about pulling forward some work to maybe work with OEMs or more OEMs in the future. Obviously, it's a selling point of one of your competitors, and it still is a fragmented truck market and fleets have their preference. So assuming you're going that route, anyway. But maybe you can just talk about what you're what you're pulling forward and why and if this was part of the roadmap to begin with?
Cheng Lu
Sure, I mean, I think what we're seeing is more on helping the supply chain mature, as well as having a more general platform. I think the way we work with the OEM still has to be very closely knit collaborative process, just because as you seen the trucks I mean, everybody has very different placement of sensors, compute requirements, power requirements. And of course, these trucks have to be integrated, certified by the OEM, because that's what the customers care about, right? Who provides a warranty, who provides the aftermarket support, and these trucks have to drive more miles, if those things don't change? And so what we're saying is, there are additional investments, partnerships we have on the supply chain that can move forward.
The industry and so I will say, contrast this very differently, we are saying we have, an aftermarket solution that can fit in all OEMs. I think that idea, maybe that idea, the reality is - it's not practical. Because in industry like this, where the supply chain, the technology is still in the sort of developing stages, there isn't common protocols, right?
Today, for instance, a customer can ask for a Cummins engine or they may ask for maybe a proprietary engine, but both engines wherever they choose, the OEM certifies that truck. Well, that wouldn't be a case today, if you put an aftermarket autonomous driving kit. And, so until that industry becomes very mature, we don't see that being a viable solution anytime soon.
Brian Ossenbeck
Great, very helpful. Thank you very much.
Operator
Our next question comes from Colin Rusch from Oppenheimer.
Unidentified Analyst
All right, yes, this is Brandon on for Colin. First one, can you guys just delineate in the quarter how many of the miles were conducted in Europe?
Cheng Lu
Sure, we actually don't count the miles that's in Europe. That is actually because the trucks there are actually owned by Scania. So and - so we're not disclosing the miles in Europe, given there's some obviously sensitive NDAs involved, but it's a decent amount. So that makes sense. So we only, we only will disclose the miles that are run by trucks owned by TuSimple.
Unidentified Analyst
Great. And then just as a follow-up, would you mind just giving us any update in terms of qualifying sensors, sensor functionality, and then vehicle design ahead of the company ahead of the 2024 launch?
Cheng Lu
I might - and perhaps we can get back to you on that one. Again, I had to make sure that that we're at a position to publicly talk about this information. But we're making some designs, certainly making a lot of design choices as we speak. But again, we think we come back to you afterwards, to ensure that this is this is public information that we can disclose.
Unidentified Analyst
Thanks so much.
Cheng Lu
Thank you.
Operator
Our next question comes from Denis Pyatchanin from Needham and Company.
Denis Pyatchanin
Hi, guys. Dennis on for Raji tonight. I had - I wanted to ask a question about your Driver-Out programs. I think you'd mentioned that you were kind of on the third phase out of four. Could you talk a little in a bit more detail? What you're ironing out right now? And what needs to be done before you guys are comfortable going Driver-Out for maybe that demo at the end of the year?
Cheng Lu
Sure. It will be a long answer. But I'll try to keep it - try to keep it concise. So there is. So we have a new - I mean from a hardware standpoint, we have built the design and outfitted these redundant trucks, basically trucks with redundant sensors and computers. Because that's important for being able to remove the driver, right? Because we don't have that last line of defense, that is the driver. And we need more than just one because we have to be able to validate these trucks with enough miles, in order to ensure the safety or to mitigate the risk associated with it.
And so Phase 3, a large part is that, is this not only to simply to sort of put the mechanical parts onto these trucks, but also to ensure the acceptance of the autonomous performance of this trucks. And so these are retrofits, so there are some visibilities where things we had to tweak the iron outs. We also mentioned for instance, we have components, because we're working with some Tier 1 prototype components as we speak today and across 10 components, five of them might work one way and five they might not have seen performance that we that we need.
So these are all the, the sort of the nuts and bolts that we have to work out this space. In the last phase, again, I mean, we think about launching, let's say aerospace prototype, right? Right, this is not about, this is a not a PR, it's not a marketing event, this is we wanted this to be very successful, we want it to be very safe, we need to understand the risk associated with the thing, not simply by just running a bunch of miles. But having a more of a deep dive on all the checklists around this - the safety case reputation.
And, I can talk about in our prepared remarks, there's a few things and to oversimplify, but one is, you build this very complex system, we have to know what's in the system, right and from a functional safety, from a system engineering standpoint, the we have to be sure, we'll be very short, or highly confident that the truck performs and these functions performs the way it's meant to perform at all times.
And the third thing is we have to design and validate the operational environments or the operations to safely conduct this test. And lastly, we have a validation process with actual driving, but still with a with a safety driver behind the wheel.
So, I'm not sure industry that providing you with enough color, but it's a complex engineering problem. We are as mentioned, very confident with the functionality of autonomous driving system. If I think for those that have been to Tucson, I think that that's evidence, but to make it safe and really mitigate the risk and added liability. I mean, that's, where you need to really take out the driver at scale.
Denis Pyatchanin
Got it? And then, as a quick follow up, I think you might have alluded to this. Is the chip shortage currently impacting kind of your ability to procure the trucks from Navistar and you think you might have mentioned to some kind of debugging delays or something like that? Could you just speak a little bit about that, please?
Cheng Lu
Yes, there are two different things, but the chip shortage is impacting our ability to procure more trucks from Navistar.
Denis Pyatchanin
Yes. Thanks.
Cheng Lu
Yes.
Operator
And the next question comes from Ben Kallo from Baird.
Ben Kallo
Hey, thanks for taking my question. First of all, could you just talk about the Geotab relationship a bit? And is it tasty allowing you to compare your technology and show the benefits of it? Is that how you do it? And go deeper into that? Is that from regulators, or is that our customers or both? Maybe just some more detail there?
Cheng Lu
It is a great question. It's for both, I mean, it's for everyone that's involved in the ecosystem. So with the telematics device on the truck, that's Geotab, the data that they have versus the data they have from manual truck driving. Of course, they have a lot of data there. We're testing for basically harsh driving events. And I think the industry definition harsh driving events are harsh acceleration, harsh braking, and harsh cornering. So basically, kind of where the G force kind of hits the truck, it's given the height of truck, the center of gravity, where it's easy for truck to roll. So, those kind of three things are considered harsh driving events.
And it's pretty common, that these events do impact the frequency of accidents. And so that would be, where we look at the data in conjunction with Geotab. So, the early the preliminary data that we've seen is very promising. And it's this - it goes in-line with our independent study, a year-long study with UCSD on fuel savings of the two simple autonomous driving system. Empirical data we have our, our harders, we done a tire study. So we mean that the biggest thing about autonomy, of course, is the safety and the efficiency gains. But we want to have empirical data to highlight and quantify the benefits that our contracting system can provide. And this is a part of that.
And then just on CFIUS, I know you can't comment too much, but the 45 days, when is that? And if you give some information on that, and then Pat this looks like it's about $100 million a cash burn in the second half, is that the right number? Thank you.
Cheng Lu
Sure. On CFIUS, while we submitted the review the filing in June, so we can't - we're not giving the exact date. But that's kind of the timing. I think - I think this kind of relating to CFIUS. Obviously, I think it's a sensitive word, but we've continued to be very transparent, I think we try to lay out the facts in 8-K. And we look forward to resolution in due time.
Pat Dillon
Hey, Ben, it's Pat. From the cash burn question. I think, it's somewhere between $150 million to $200 million in cash burn on the year, just looking at some of our cost of goods sold our RD, our GA, and our CapEx. Just a few interpolates between what we've achieved for the first half and our guidance for the year. And that process comfortably evolved, the target that we have, which is $1.25 billion. So we're not providing anything more specific than that. But I think, if we can go through in more detail and in a smaller session, if that's helpful.
Operator
And your next question comes from Alex Potter from Piper Sandler.
Alex Potter
Great, thanks, guys. First question, can appreciate maybe you can't talk too specifically around sensors and suppliers, brakes, things of this nature. But when do you think you would be, I guess, maybe estimating that the bill of materials for the production truck will be more or less set in stone?
Cheng Lu
We are targeting by early next year. And there's of course, different states stages. But that's the target that we have alongside Navistar as part of the production program.
Alex Potter
Okay, perfect. And then regarding the order book, I also can appreciate that you're being very selective looking for deep relationships to in order to sign up a fleet, and that demand outstrips your capacity to serve that demand. To what extent do you think you have capacity to entertain incremental orders? So you basically, my historical impression was that the order book wasn't necessarily closed, but it was more or less closed, because you're trying to focus on those really, really high quality customers.
But do you anticipate adding many more customers and many more trucks to the order book between now and 2024? Thanks.
Cheng Lu
No, I think it's a good question. I do think it'll be a little bit of a stair step approach. In the initial period, for the rest of this year, we are really focused on the highest quality of the reservation book. So it is around those folks that have the seriousness of intent to be able to dedicate resources, because it really is a mutual dedication of resources to be able to put an L-4 technology into our carrier-owned capacity customers, networks. So from that perspective, we do expect to add additional customers, but we will be selective. And it's important to note that our standards remain the same.
There is a financial commitment involved with each one of the restoration partners, as we've indicated before, it's either a reservation that goes into escrow and cash or for those that have made a pre-IPO investment in the company. So I would say without being too specific that we do expect to expand it. But we're certainly being selective about how we do it. As we move closer to the start of production in 2024, then I would expect to see that this book, folks that are placing reservations and eventually firm orders will start to expand. And that's only natural.
We do see this as an extraordinary vote of confidence from our customers that we don't take lightly for them to make a financial commitment and to engage with us this far ahead of the actual delivery of the trucks. So we try and take that very seriously and be very selective, to make sure that we can provide the level of service and engagement that's required to have a great relationship with them.
Alex Potter
Perfect. Okay. Thanks very much good.
Operator
Our next question comes from Joseph Spak from RBC Capital Markets.
Joseph Spak
Thanks, good. Good afternoon, everyone. Just the first question, as you expand the map, I would only mean what you're doing now? I just mean, sort of over time, and it expands to a lot of different landscapes and geographies and environments? Does the ODD differ by region? Or is there some like minimum standard that has to be met so that these trucks can operate fairly seamlessly as they travel across the country?
Cheng Lu
Good question. And we certainly will start with a minimal viable product ODD. For us, that's a hub-to-hub operations. There will be some geo fence around that. We don't think we'll be able to have first snow in the first MVPs because the winter testing does require more time, another year, year and a half to development process, and disperse put it into next generation.
Of course, these things can be updated OTA. So I think, if you can't go down one level deeper, I mean, there are even more specific things in the ODD that there may be some areas have and some do not. Generally speaking, though, I think our experience is on a highway, the driving in the United States is quite similar. Very different than, say, urban city areas, to compare LA and New York, it's a very different sort of behaviors between the drivers. So that's kind of what we see. I'm not sure if that was sort of what you're…
Joseph Spak
No, that's, that's perfect. Appreciate that. The second question is just, again, somewhat of a, I guess, a sensitive topic, but I think one that comes up with investors a lot, which is clearly a lot more just consummation in U.S. China government relations. You obviously, you're dealing with AI, you have plans for both to operate in both U.S. and China. There's RD centers in both regions.
Now, there's been back and forth over export control. So, how do investors get comfortable that, one of the opportunities might not be hampered just by geopolitics?
Cheng Lu
Yes. No, good question. I mean, look, guys, as for any multinational technology company that have operations in these areas? It's certainly a dynamic time. We're very sensitive to all the new regulations that come out from both sides. And we've done a lot of things ahead of time to account for that. Right. So the majority, as we talked about the core IP innovation happens in the U.S. for us. China is our RD center that's focused primarily on the China markets, as well as helping with the European market.
So, I think there is there's actually quite a bit bifurcation as we speak today. So, I think we do have sort of internal processes in place, if we see sort of a worsening of export controls or a geopolitics. But I do think that how do we get investors comfortable? I mean, in a day, the - both markets are massive, I think our ability to honestly to serve either one is, is a very big, big one. So I think, this is more I think, mostly optionality. I mean, maybe that's not the right word, say it, but certainly, I think we're playing the two biggest markets and so far, we have been able to navigate. But of course, we're very sensitive to just the changing environments.
Joseph Spak
Thanks it's helpful.
Operator
Our next question comes from Dan levy from Credit Suisse.
Dan Levy
Hi, good evening. Thank you for taking the questions. First one, the color on the headcount expansion is helpful. Obviously, we keep on hearing about this arms race for talent, maybe you can just give us a sense of how your talent acquisition has fared versus others. How much more aggressive you can get. And I guess maybe more importantly, how much of a constraint is how - how much of a constraint is talent in achieving the task of removing the driver and scaling on operations. Or maybe, said differently, the accelerating headcount help you to accelerate your path to commercialization?
Cheng Lu
Again, I mean, it's yes. In the sense that there is, I think there's a minimum number of head counts. I mean, as we talked about, if you look at TuSimple, to get to commercial operations at scale, I mean, we're effectively an artificial intelligence company. We're a software company, we're automotive company, and we're logistics company. So to accomplish this, whether it's us or anybody else, I mean, it's, there's a minimum headcount number that, that you can't do with, let's say, 100 people, right.
I mean, this is, we'll be in several 1,000s, this, given the complexity of this, and, again, because of that, the barriers to entry to this market order will get higher and higher, certainly over the next few years. I don't think the acceleration is not a linear. Certainly the way we prioritize our time, I think with that, I think, one of the things that we're most proud of, and I think why would it be able to track a lot of good talent, especially post-IPO is that I'm pleased to understand that we have a very focused strategy.
It's not only technology, technology leadership, but we have a very clear commercial rollouts, and even engineers, even folks that are deep, deep in tech, appreciate this point. And so, yes, I mean, there's no sort of right answer to your question. But I think you have to have, certainly scale in terms of talent, and focus.
Dan Levy
Got it? And then, second question, I want to talk to you just talk to you - your ecosystem of partnerships. And I know that none of these partnerships really have, exclusivity per se. But is there any stickiness factor in your relationships of all the commercial partners that you've listed out that puts you in the front seat for deeper commercial agreements with them? As you scale up, or that makes it more difficult for them, to switch to another tack tech provider?
Cheng Lu
I think there is sort of natural switching barriers, because so for instance, our network, how we designed the network for kind of the right on top of where our current customers are. That provides some sort of switching barrier, right? Because for them to switch technology to assume that the coverage of their maps and everything fits with their supply chain, right with our customers supply chain. There's things like small things, I mean, right now, the voice of customer kind of how the handoff works.
How do you plug into the TMS system, what kind of equipment that's on the truck, I mean, all these things do play into - and different fleets have different ways of operating, and they don't like to change, if they - if they can help it? And then, of course, kind of starting today, being able to plug into carriers and shippers, TMS transition management system, and the way they dispatch trucks, most of the systems on the market today are quite customized, these are probably old systems that have been very customized carrier to carrier over time.
And so it's actually a long integration process. So I mean, those are the things that I think do have a natural switching barriers, but look end of the day, we have to deliver, we have to deliver the most efficient, most accessible, autonomous freight capacity and enable customers to use it. So I think, I think the customers are with us today is because they see our leadership in technology and what we're going.
Dan Levy
All right thank you.
Operator
We have no further questions at this time. Thank you ladies and gentlemen, this concludes today's conference. Thank you for participating, you may now disconnect.
Cheng Lu
Thank you everyone.