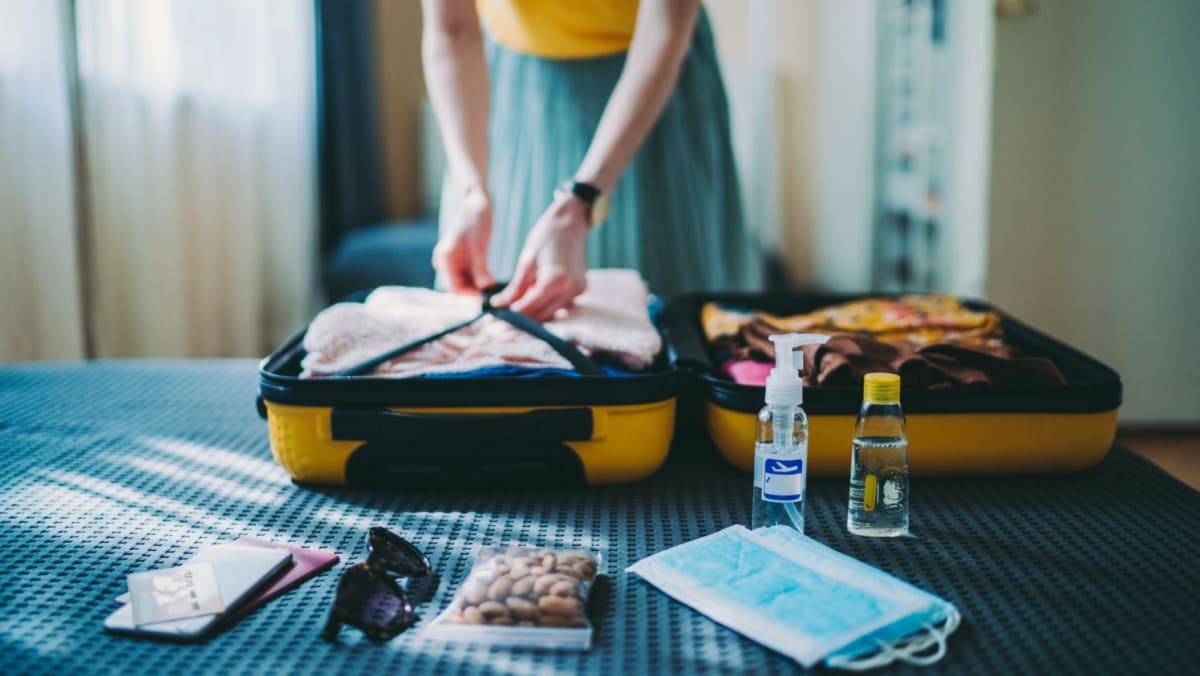 With the announcement of even more vaccinated travel lanes lately (hello, Australia and Switzerland!), you can be sure that some travel-starved Singaporeans will be making use of the year-end period to, well, spread their wings.
Of course, there will be some of us who'll be concerned about issues regarding hygiene and sanitation. So, if you're very particular (and paranoid) about the surfaces that you come into contact with, maybe these travel accessories can help put your mind at ease.
Happy travelling!
MEDD MAX SEAT COVER, US$9.99 EACH (S$13.50)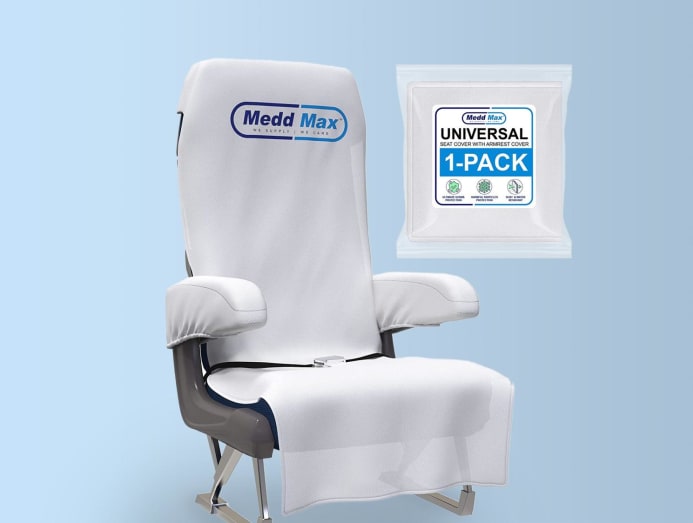 (Photo: Medd Max)
No need to dress up in PPE suits like actress Yvonne Lim and family did when they flew back to Singapore. For germaphobes who want to minimise their bodies' contact with the plane, train, coach or car, these disposable and adjustable poly-blend seat covers could help. And they fit over the arm rests, too.
www.meddmax.com
TRTL TRAVEL PILLOW, FROM US$29.99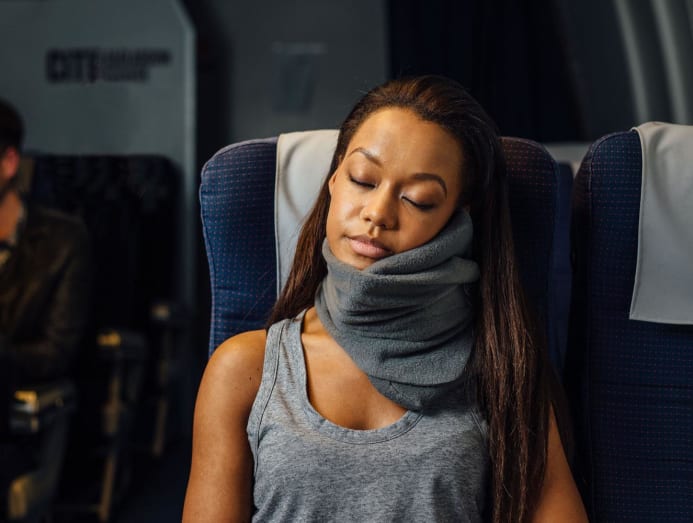 (Photo: TRTL)
If you're still lugging around your old, U-shaped neck pillow (imagine the amount of germs growing in it since your last travel), you might want to get something machine-washable and disinfect-able like this neck wrap. Plus, it's so much easier to pack into your suitcase.
global.trtltravel.com
CABEAU TAPE, US$14.99
(Photo: Cabeau)
To the super-kiasu folks donning double masks, this hypoallergenic and latex-free tape may be a better solution to improve your mask's seal. Each roll has 200 pre-cut strips that can be reused up to three times. Works on fabric and disposable masks.
cabeau.com
PHONESOAP GO, US$99.95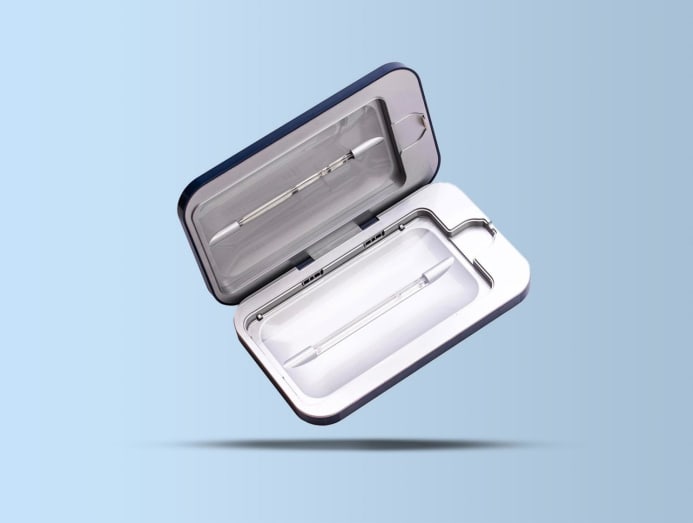 (Photo: Phonesoap)
This USB-enabled disinfecting device envelopes your handphone with germ-zapping UV, so no hard-to-reach crevice is spared. You can also disinfect other things such as your hotel room's key card and rental car key as long as they fit. Another plus point: It charges your handphone as it disinfects.
www.phonesoap.com
LARQ BOTTLE PUREVIS, US$95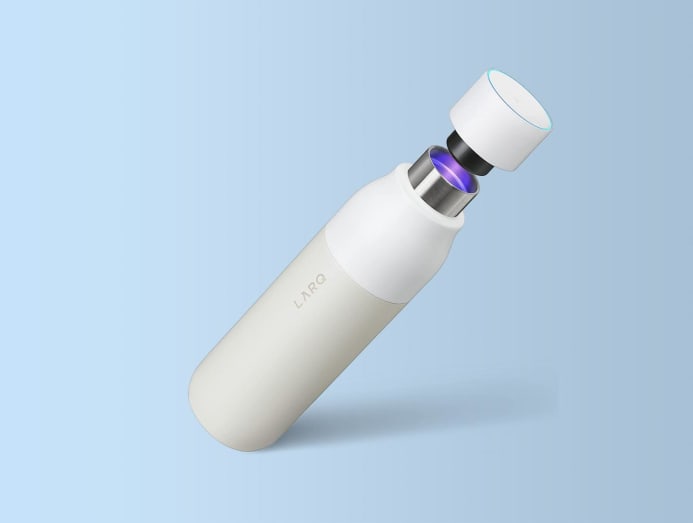 (Photo: LARQ)
If you're tempted to fill your water bottle at a fountain or water cooler but aren't sure how safe the water is, this insulated bottle (for hot and cold drinks) could help. Its bottle cap contains a UVC LED light that can purify water in 60 seconds. Comes in 17-ounce or 25-ounce capacity.
www.livelarq.com
TIPS TO STAY COVID-19 SAFE
Meanwhile, there are simple ways to boost protection for yourself, whether it's at the airport (here and there), in the aircraft cabin, and when you're out and about at your destination. Here's a quick reminder:
At the airport: Maintain a distance from people and keep your mask on. Don't touch your eyes, nose or mouth before sanitising or washing your hands.
In the aircraft cabin: There's no need to wipe down common exposed surfaces, such as the armrests and headrest, said Alvin Tan, the founder and managing director of Sureclean, a Singapore-based professional cleaning service.
(Photo: iStock/Diy13)
But the foldaway tray and in-flight entertainment control could have corners and crevices that are hard to reach by the cleaning crew, he said. So, wash or sanitise your hands after touching such common areas, especially before eating, he said.
In the bathroom: Avoid touching unnecessary surfaces other than the door lock, toilet seat, flush button and tap, advised Tan, as some passengers may remove their masks while inside the lavatory.
"Possible areas that may be overlooked are the surfaces outside the lavatories, where other passengers may be waiting and possibly come into contact with you," he said.
On the go: If you're driving, the US Centers for Disease Control and Prevention (CDC) recommends designating someone who isn't high-risk to be the runner for snacks and drinks at the petrol stations. Have him or her sanitise the hands before coming back into the car.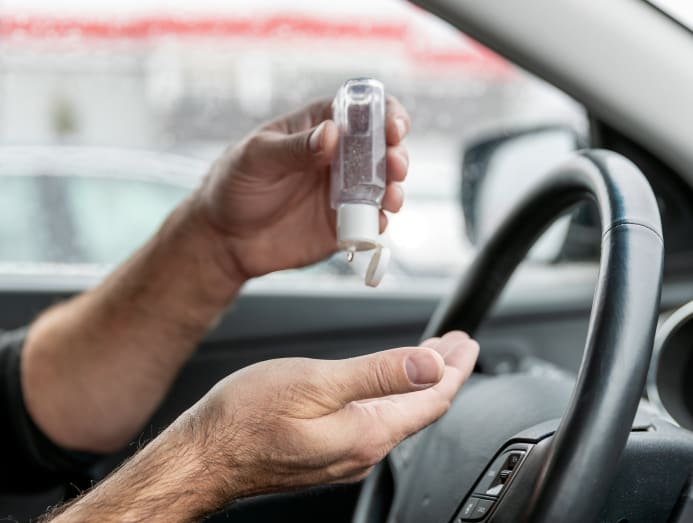 (Photo: iStock/Onfokus)
While filling up on petrol, avoid using your handphone to minimise contaminating the screen. It is also a good idea to keep the windows open if possible to boost ventilation, advised the CDC.
If you're using ride-share services, keep your mask on and bring a hand sanitiser to use when you arrive at your destination. The CDC recommends not using carpool services as they put you in close proximity with strangers.