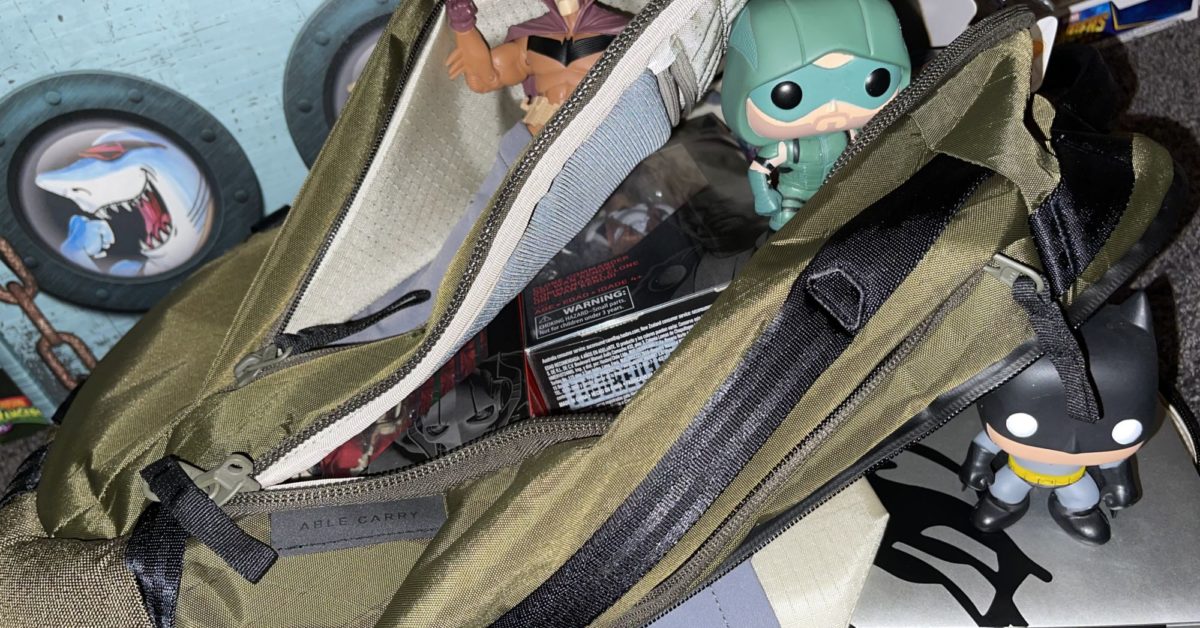 |
When you're a collector, you're never just sitting; you're either looking for deals online or checking stores just to pay retail. Toy hunting has been a game of its own lately with a rise of scalpers in the past couple of years. This makes it hard to collect what you want, so spending time to hunt for a specific figure or hitting a local convention is on your to-do list. We cover a lot of bags here at Bleeding Cool, each one serving a purpose on your toy hunt, from small totes to a simple briefcase to protect your lastest lunch break find. This time we are checking out a true beast as Able Carry has sent us over one of their incredible Max Backpacks to take you beyond your daily routine.
The Max Backpack features massive 30-liter storage, refined fit, and special travel feature to help you through your day. This bag has two main compartments with the main storage area for your clothes, toys, and other belongings. The back of Able Carry's Max bag is for work to help store books, laptops, and other tech like chargers, game systems, and phones. Here at the collectibles section, we love to measure by toys, so we are looking at a 2×2 Funko Pop stack on the interior for the main area. Star Wars: The Black Series, Yu-Gi-Oh Booster Boxes, and all of your sealed action figures fit perfectly inside with no issues. The side compartments of the bag are perfect for loose figures, water bottles, and much more, and the elegant interior fabric is a huge plus.
The Max Backpack is designed with people on the go, with easy to reach pockets which greatly helps with the convention scene. With a comfortable fit to its massive assortment of padded pockets, this is the bag you've been looking for. For heavy use, the material and design of this bag are very well done, with four different colors offered by Able Carry with us showcasing the Earth Green color. Collectors will want this bad boy on them for traveling, work, and toy hunts for its incredible A-Frame support, durability, breathable design, and magnetic clips to make your life a little easier. Able Carry is changing the way you carry your goods, and fans can get theirs right here. Be sure to check out some of the other backpacks Able Carry is offering with the Daily, Thirteen Daybag, and Daybreaker here.
Enjoyed this? Please share on social media!
About Tyler Roberts
He has been the Collectibles Editor since late 2019. Funko Funatic, Historian, Air Force Veteran, and dedicated collector of many things.
Latest by Tyler Roberts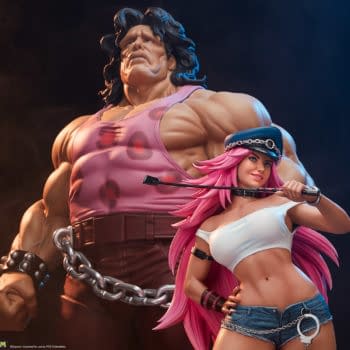 Build up your massive Street Fighter collection once more as PCS Collectibles unveiled a new 1:4 scaled statue with Poison and Hugo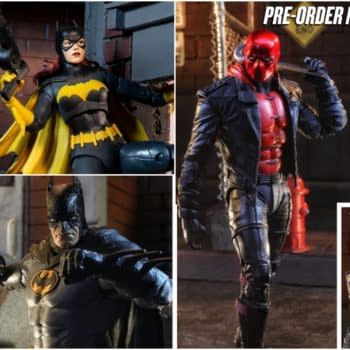 McFarlane Toys brings the Three Jokers story arc to life as the Dark Knight and fellow Bat Family members take the charge against them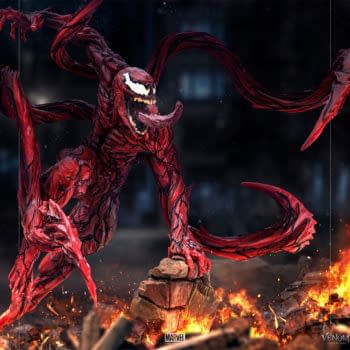 It is time for Carnage to add a little red to the world as Iron Studios reveals their newest statue from the upcoming sequel film film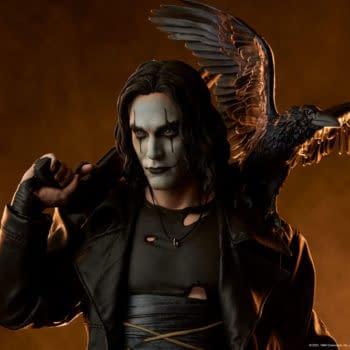 The cult classic film The Crow returns as Sideshow Collectibles unveils their newest Premium Format figure with incredible detail and design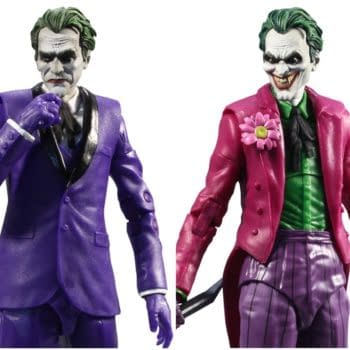 Pre-orders finally arrive for the upcoming wave of The Three Jokers as The Criminal and The Clown are ready to create a little chaos
Dynamite Entertainment captures the power and beauty of the one and only Red Sonja with their truly incredible 45th anniversary statue
Latest in Collectibles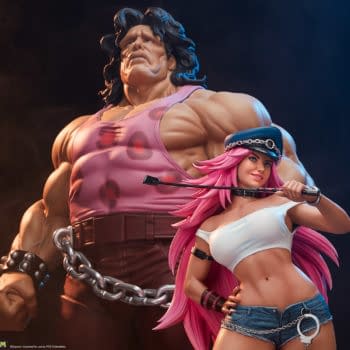 Build up your massive Street Fighter collection once more as PCS Collectibles unveiled a new 1:4 scaled statue with Poison and Hugo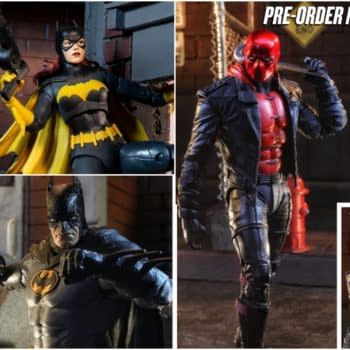 McFarlane Toys brings the Three Jokers story arc to life as the Dark Knight and fellow Bat Family members take the charge against them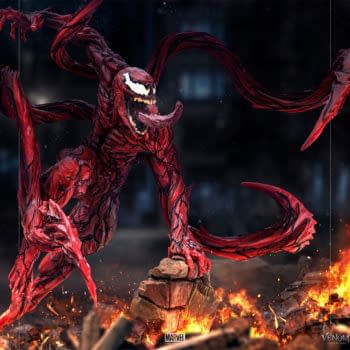 It is time for Carnage to add a little red to the world as Iron Studios reveals their newest statue from the upcoming sequel film film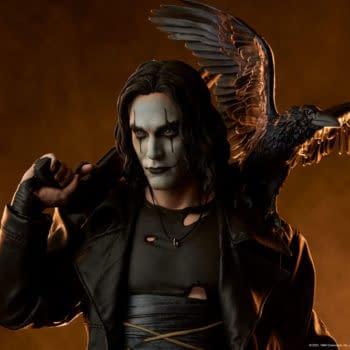 The cult classic film The Crow returns as Sideshow Collectibles unveils their newest Premium Format figure with incredible detail and design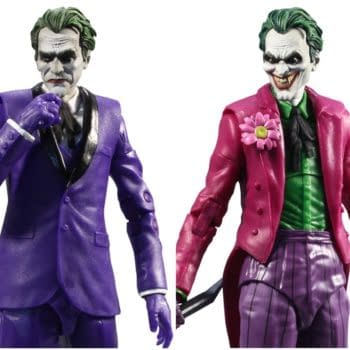 Pre-orders finally arrive for the upcoming wave of The Three Jokers as The Criminal and The Clown are ready to create a little chaos
Dynamite Entertainment captures the power and beauty of the one and only Red Sonja with their truly incredible 45th anniversary statue