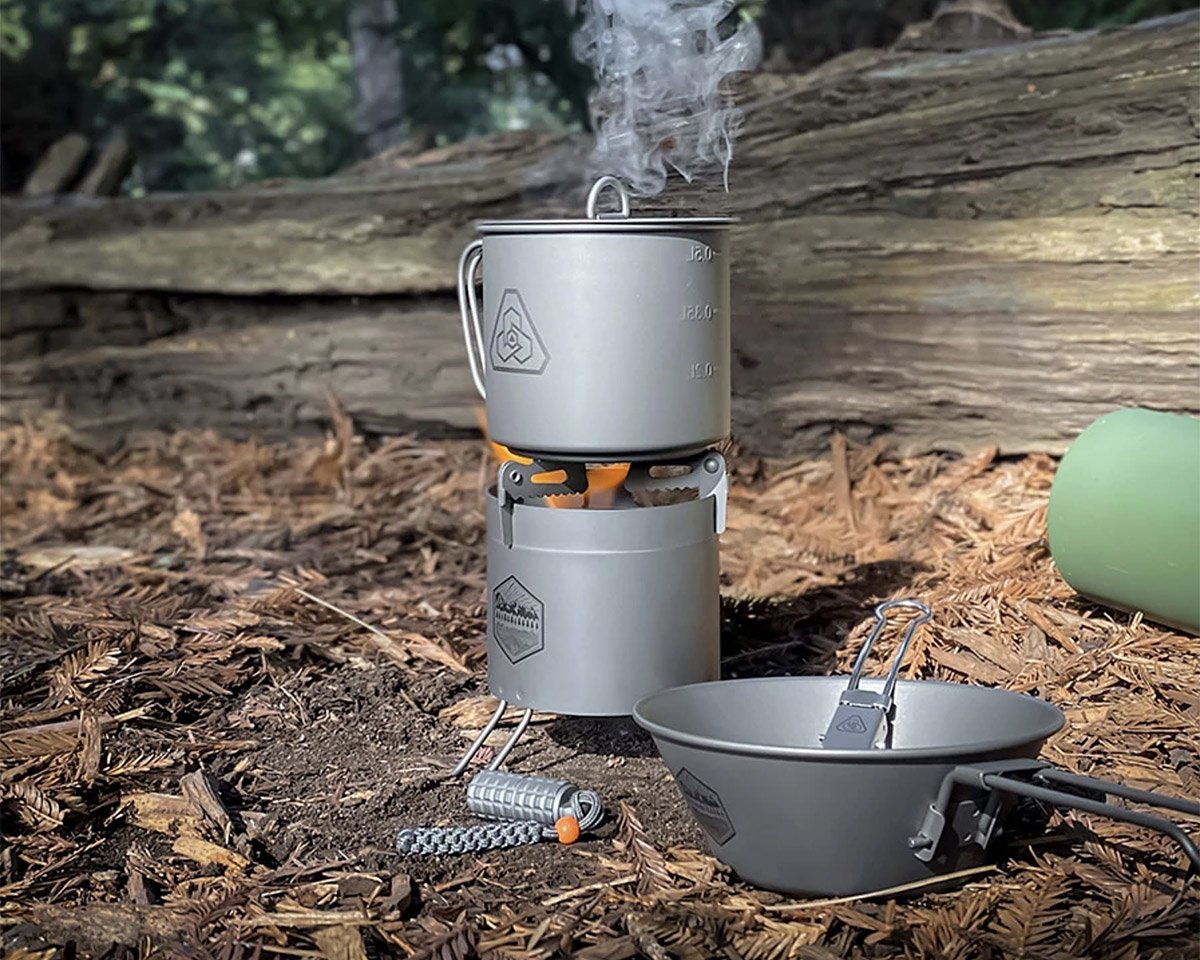 Last updated December 31, 2021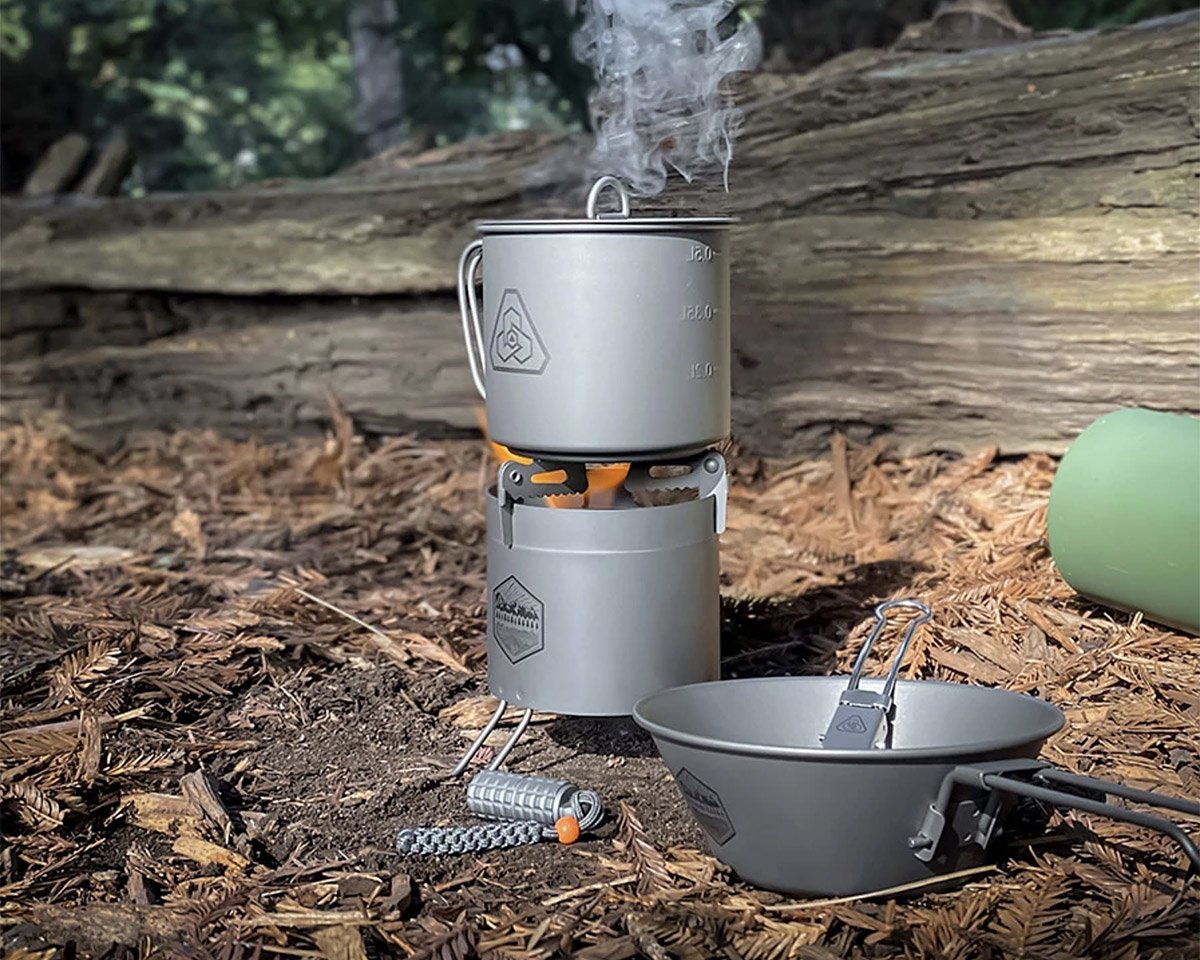 The mountains, rivers and wild spaces around us are more popular than ever. Record numbers of us are venturing out and engaging with nature through hiking, biking, camping even new hybrids like bike-camping. And for all these missions more, you need food. Preferably, warm, hearty well-prepared food. To that end, we've explored all the options for proper camp cooking put together a list of the best.
For those familiar with the deep satisfaction of a good meal in the great outdoors, you already understand the appeal. Whether camping, ultralight backpacking to alpine peaks or firing up the backyard barbecue, the simple act of cooking outdoors connects to the primal man within. And to stoke this flame for you, we cover everything from featherweight titanium backpacking stoves to a traditional Japanese Takibi grill to a multi-use burner you'll even use indoors. With multiple fuel sources, sizes, and cooking styles, this list has something tasty for all appetites.
Cooking outdoors, in the elements—sometimes far from the convenience of your home kitchen—is not the time or place to sputter out fizzle. Check out these stoves get fired up!
MSR PocketRocket 2
Read more Price: $50
The ultralight PocketRocket 2 stove from MSR has been enhanced with premium features found on higher-end more complex camp stoves. It's got the most ...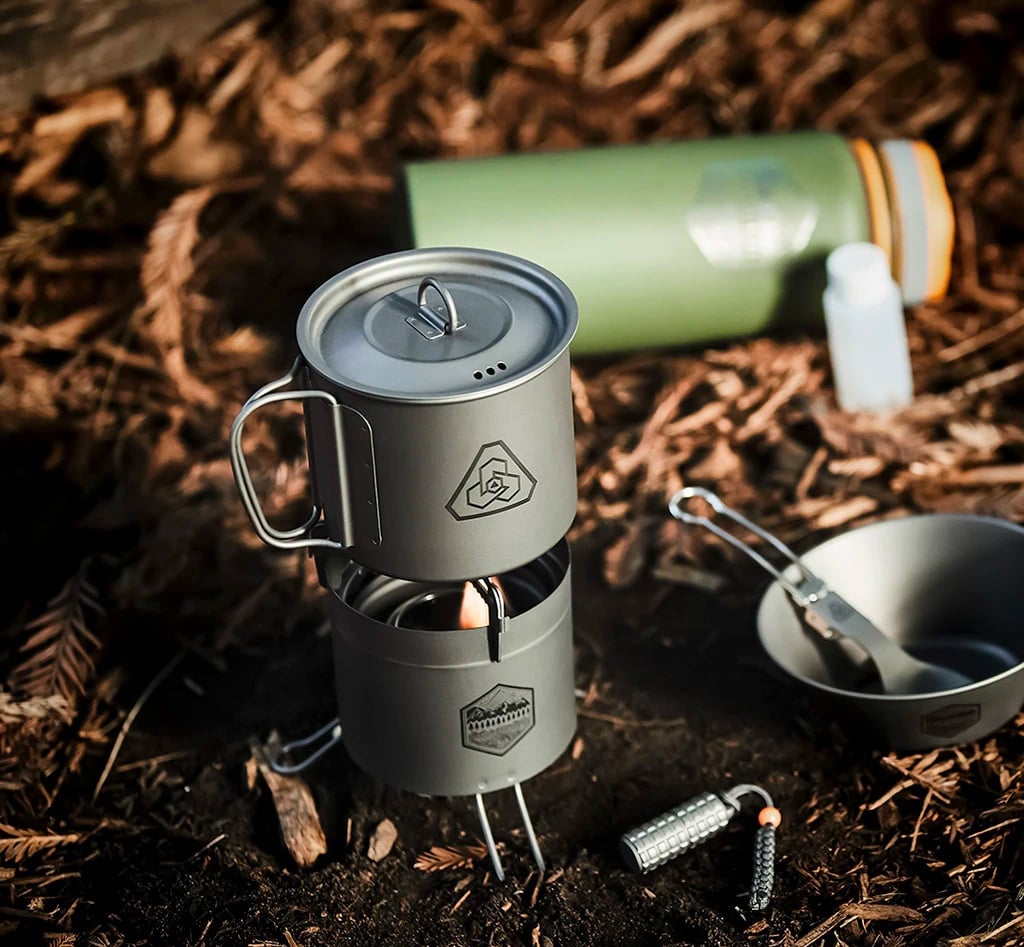 PDW Ti-Line MFSS
Read more Price: $59
The MFSS or Multi-Fuel Survival Stove is a compact ultralight titanium backpacking stove that burns biomass like wood, twigs, pinecones, cardboard, as well ...
Jetboil Stash Cooking System
Read more Price: $130
With the arrival of the Stash, Jetboil's convenient camp cooking system is lighter smaller than ever, weighing just 7.1 ounces. Despite its feather-weight construction ...
Primus Essential Trail Kit
Read more Price: $25-60
Primus products were in the packs of Sir Edmund Hillary Tenzing Norgay when they first summited Mount Everest. More than 60 years later, the ...
Snow Peak Takibi Fire Grill
Read more Price: $320
Developed in Japan for optimal performance portability, the Takibi Fire Grill from SnowPeak features a packable, modular design for convenient, cozy gatherings, campfires ...
Snow Peak Home Camp Burner
Read more Price: $110
For use in your home kitchen or at the campsite, Snow Peak's compact Home Camp Burner is a 8,333 BTU crossover tabletop gas stove ...
BAREBONES All-in-One Cast Iron Grill
Read more Price: $160
The All-in-One Cast Iron Grill from Barebones Living is a heavy-duty grill with a cast iron base and domed lid, grill grate, baking steel, tripod ...
Latest finds
More Gear for Men
Ride Out the Storm on a Moonbike
Unless you live somewhere warm, your e-bike will probably be on ice until the Spring thaw. But if you're still jonesing for a ride this ...
LEGO Ideas Original 1975 Jaws Film Set
"You're gonna need a bigger boat." That telling line from Chief Brody in the 1975 blockbuster Jaws really said it all. And yet the undersized ...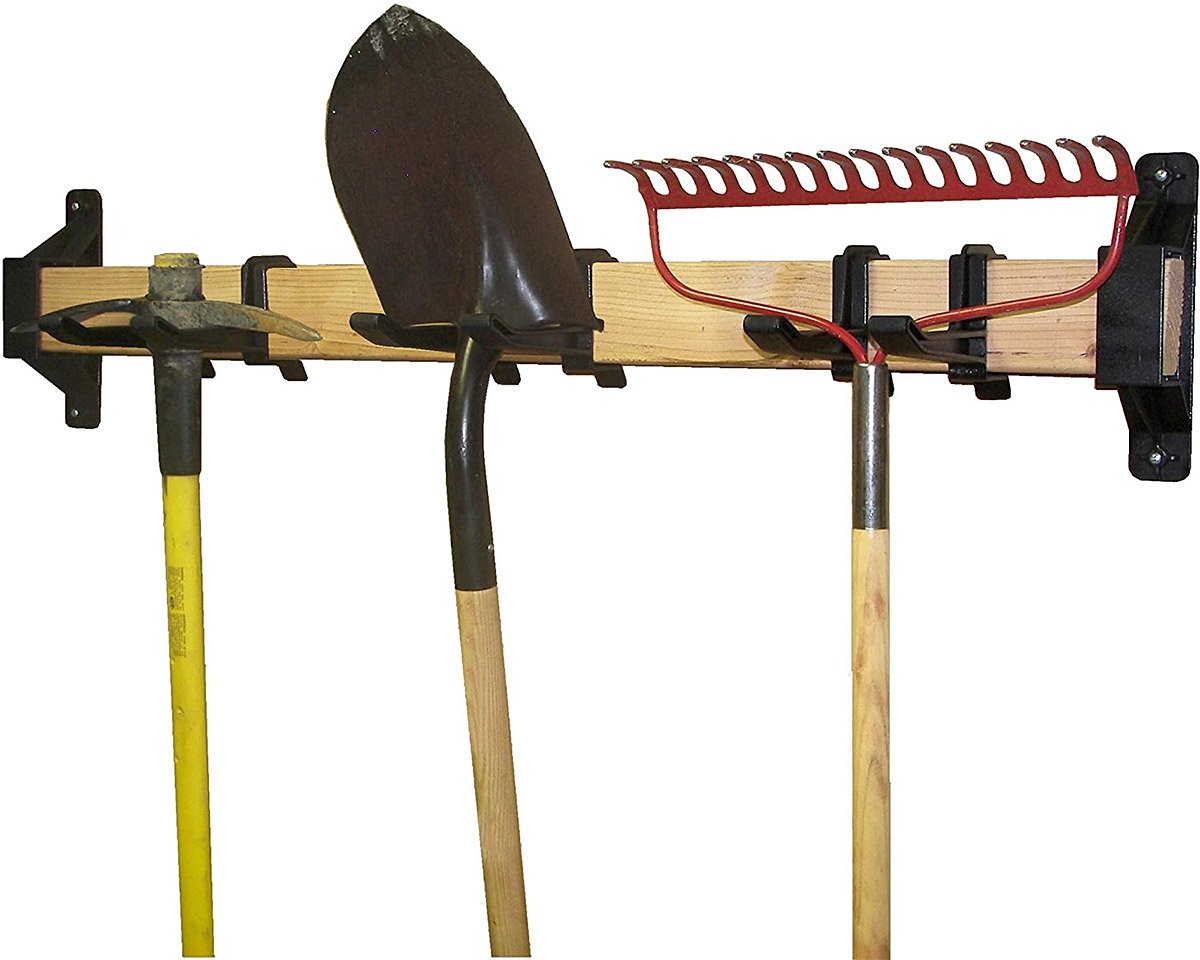 Rack Your Tools with Stud Track Storage
All you need is a 2-by-four and the Stud Track Storage System you've got functional, versatile, adjustable wall storage for your long-handled tools. ...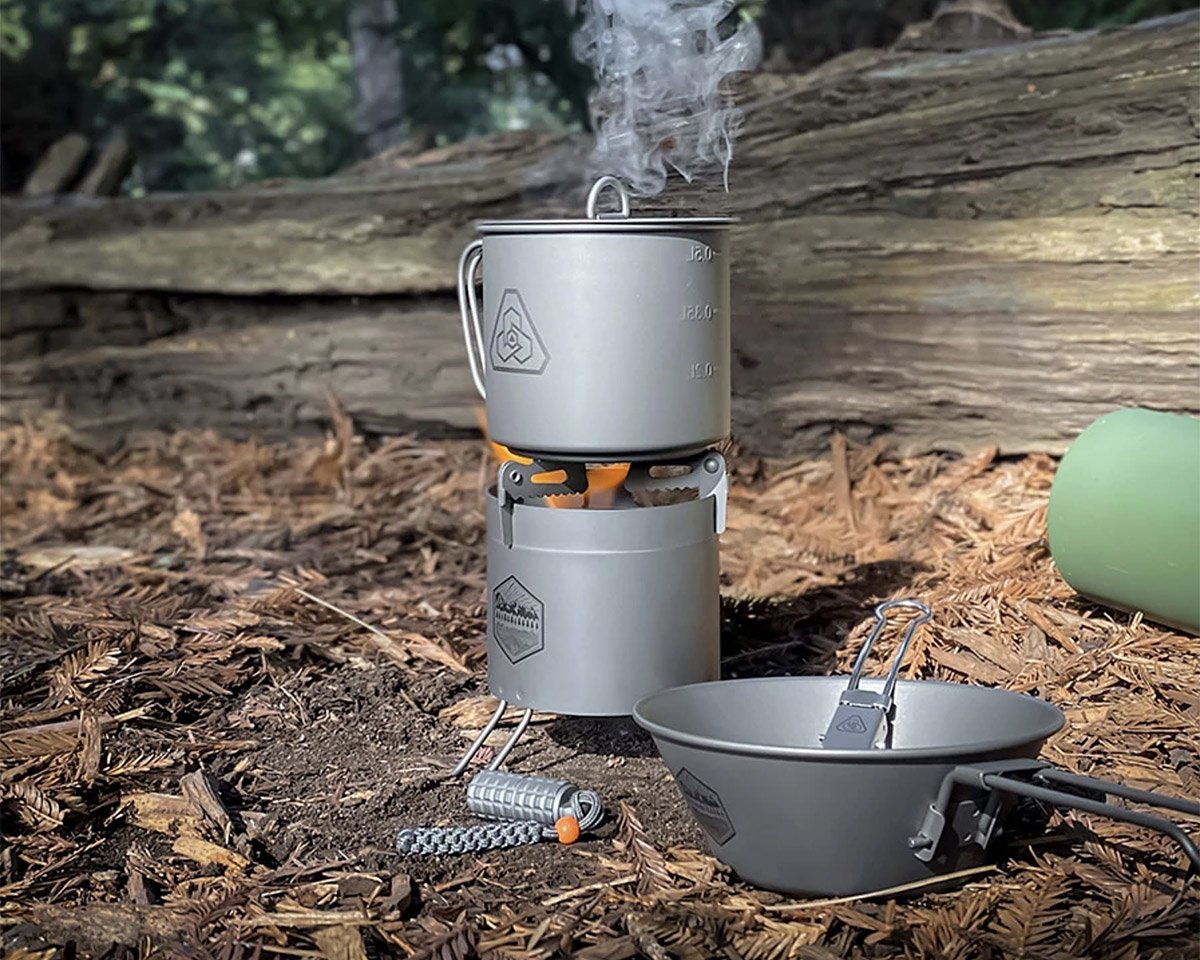 The 7 Best Camping Backpacking Stoves for 2022
For those familiar with the deep satisfaction of a good meal in the great outdoors, you already understand the appeal. Whether camping, ultralight backpacking to ...
Hot Camp Cooker: Snow Peak Cast Iron Micro Capsule
Snow Peak's Cast Iron Micro Capsule is a mini Dutch oven; heavy duty sized for camping. With its heavy metal design fitted lid, ...
The Extra Stak Multitool Keeps You Prepared for Repairs
Equipped with a range of essential tools for on and off the bike, Windeler's Extra Stak multitool puts a Monoscale, Bottle Opener, Pry Bar, Philips ...
More Camping Gear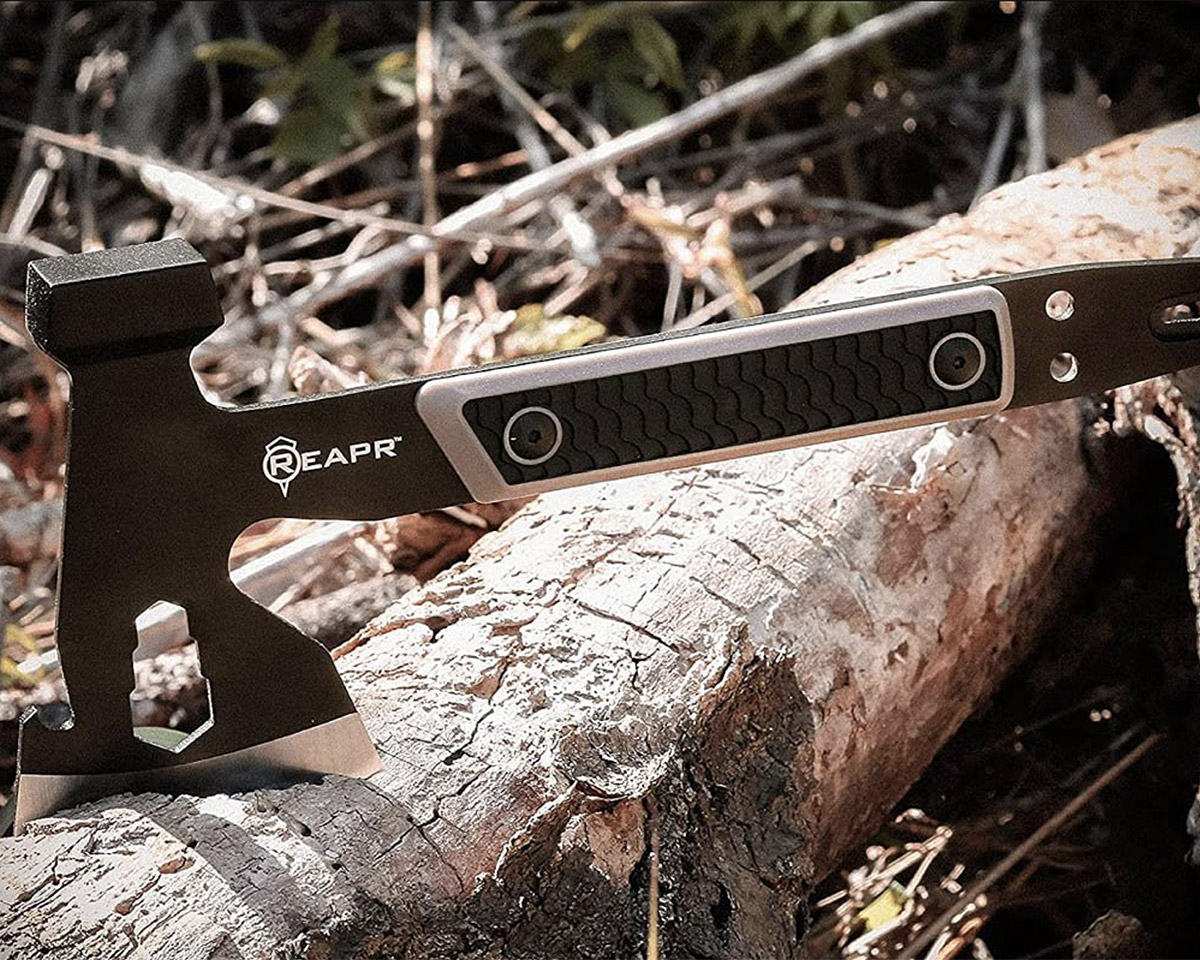 This REAPR Versa Camp Axe Fits Perfectly in Your Pack
Built to handle tough work around camp in the field, REAPR's Versa Camp Axe is a 10 3/4" pack-friendly axe that hits above its ...
Sharpen Your Blades with the Kodiak Belt
Designed to keep pants up blades sharp, Argali's Kodiak Belt combines a field belt and knife sharpener in one lightweight package. Made of bomber ...
Collapsible Camp Kettle: Sea To Summit X-Pot
Sea To Summit's award-winning X-Pot Kettle expands the possibilities of a collapsible silicone camp kettle. The BPA-free design opens from flat to hold up to ...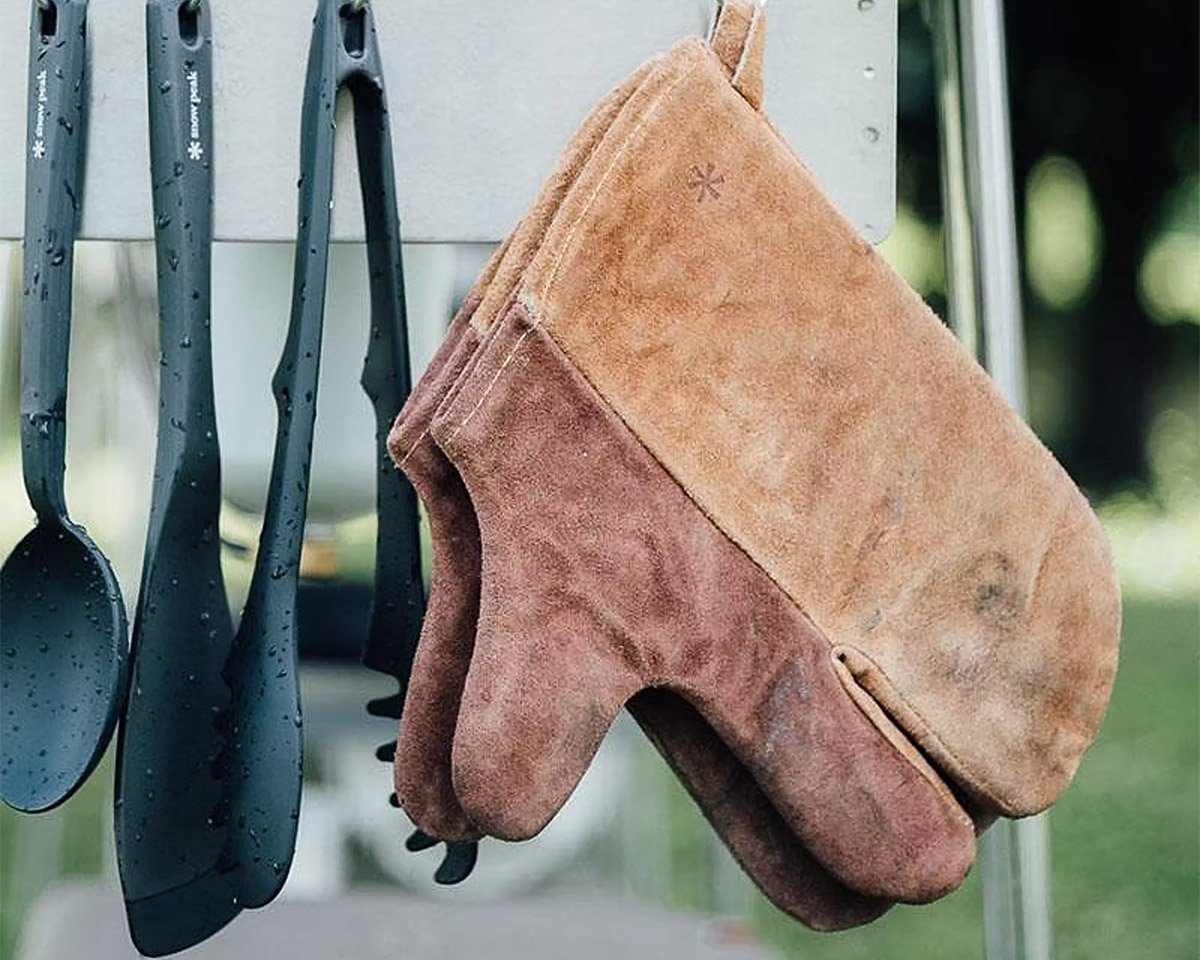 Handle Outdoor Cooking with the Camp Mitten
For handling hot items around the camp kitchen fire, Snow Peak's Camper's Mitten offers heatproof protection for cooking and campfire duties. Made from cowhide, ...
The Combar FoldAxe Makes Quick Work of Campfire Duties
Designed for safe, compact portability, the 4-in-1 Combar FoldAxe multi-tool is a hefty, heavy-duty folding axe made to handle everything from taking down small trees ...
Home-Like Comfort When Camping: Try A Hest Foamy
The Hest Foamy is a simply amazing camp sleeping pad, designed to deliver the comfort of a home mattress in a portable, packable, adventure-ready form. ...
Get our newsletter
Keep up on the latest gear and deals.
werd.com
© 2021 FIGURE3 INC. ALL RIGHTS RESERVED