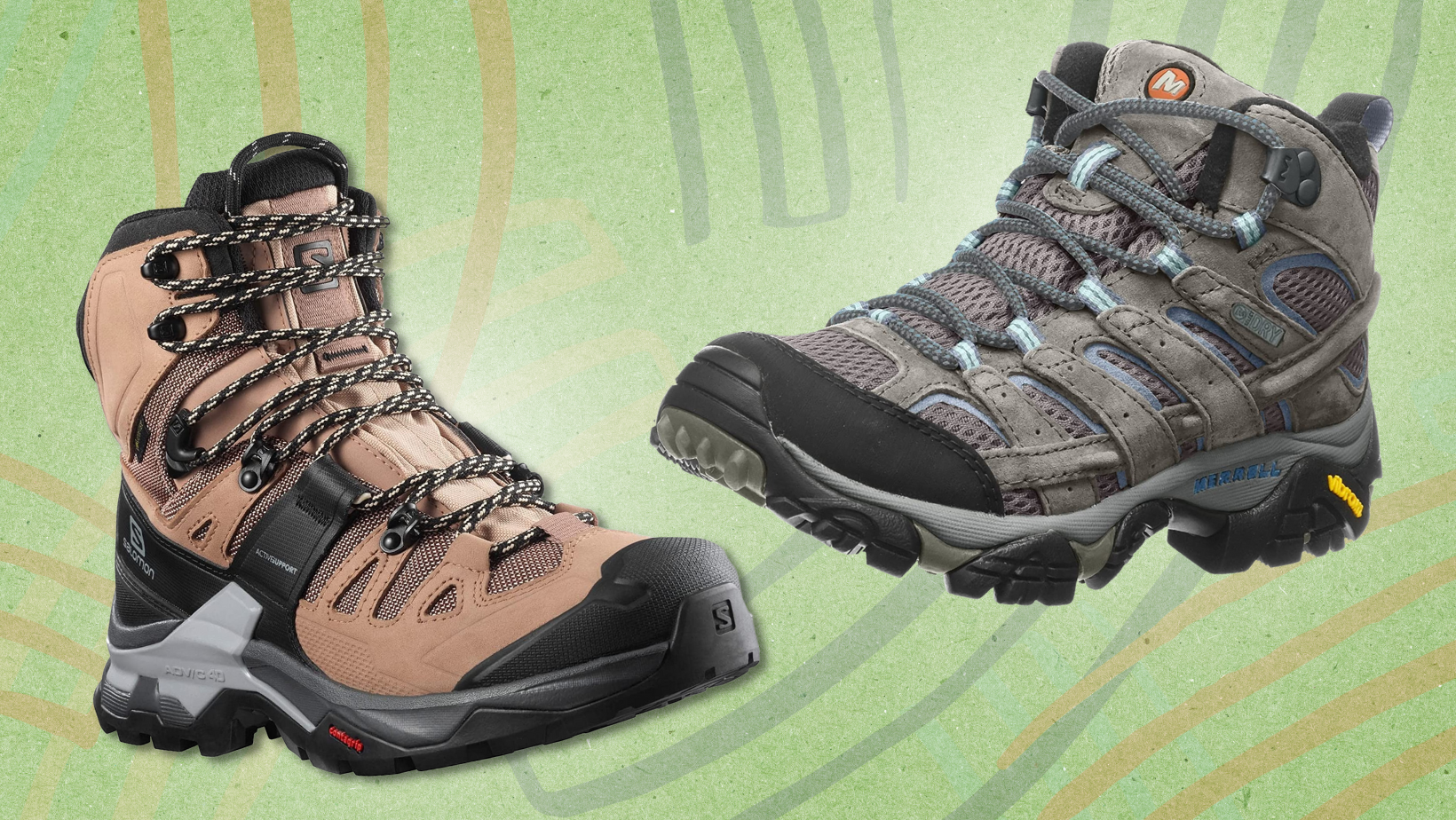 Summer is a glorious time for people who enjoy hiking, as it's a low-impact workout you can do while also exploring the outdoors. Aside from the health benefits of the activity (like core strengthening, a lower risk of heart disease, and balance improvement), for many hikers, it provides a much-needed mood boost.
Logan Reavis, an Oregon-based hiker and content creator, told HuffPost that hiking sets the tone for her overall mental health.
"Being out in nature gives me clarity, peace, and time to contemplate," she said. "Moving my body by putting one foot in front of another to see a beautiful place challenges me in a unique way that I don't get from anything else.
Meryl Mukenge, a hiker based in South Africa, explained that it's important to her because she feels most alive when she's outdoors.
"Nature doesn't care who I am and where I come from, it just embraces me with open arms," she said. "There is freedom in the outdoors and there is always a lesson to be learned with every hike, whether it challenges me to be a better human and lead with grace and compassion, or it reminds me to always keep going and that the toughest journeys are always the most rewarding."
If you're going on your own hiking journey soon, you need the right shoes (and some bug spray) that can withstand all types of terrain and weather conditions. Durability, stability and comfort are crucial when it comes to choosing a hiking shoe, so we asked the folks who have logged real miles about their most trusted footwear. Below, you'll find six hiking shoes that actual hikers wear, including picks from Reavis and Mukenge.
HuffPost may receive a share from purchases made via links on this page. Every item is independently selected by the HuffPost Shopping team. Prices and availability are subject to change.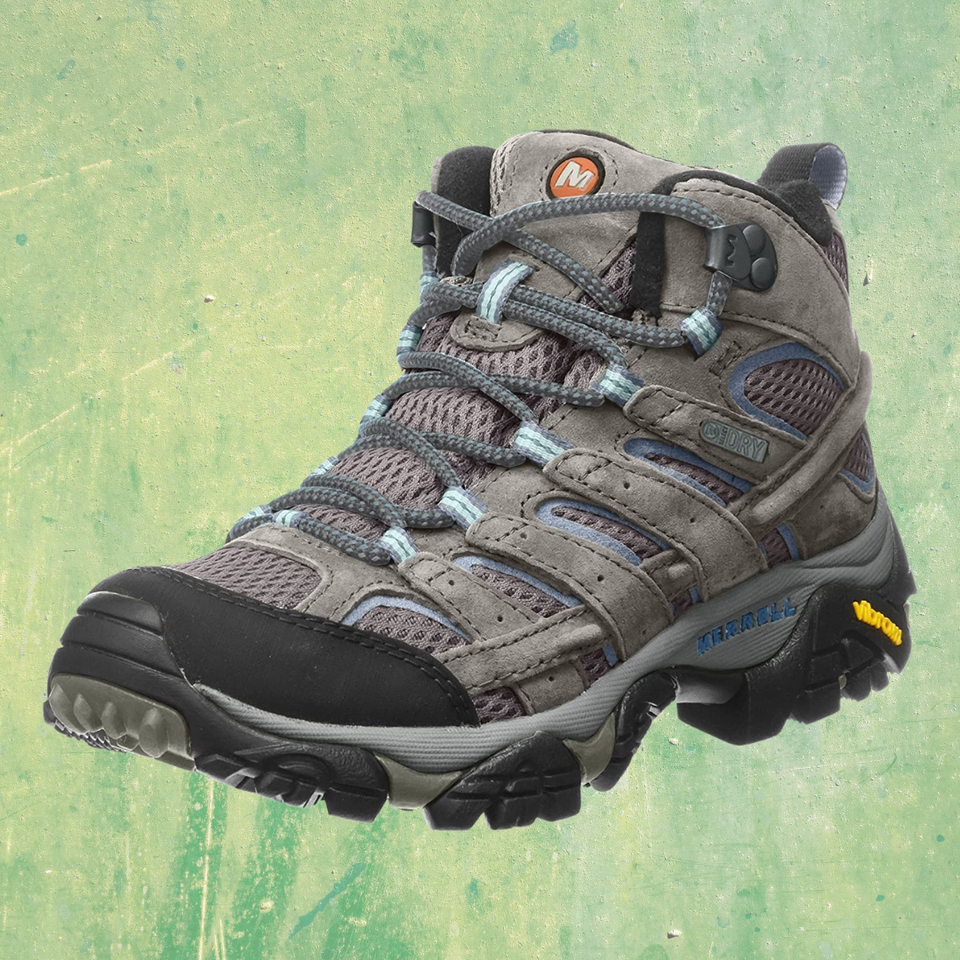 Amazon
Merrell Moab 2 mid waterproof hiking boot
Mukenge's favorite shoe for day trails is this hiking boot, which comes in a variety of colors in both the women's and men's version, including green, brown, tan and aqua. "This shoe is lightweight, comfortable and also waterproof," Mukenge said.
The women's shoe comes in sizes 5-15, with wide options also available. The men's shoe comes in sizes 7-15, with wide options available. The boot has a waterproof membrane that keeps water out, while the bellows tongue keeps dirt and rocks from getting inside. You can walk and hike in comfort thanks to removable contoured insole that has a reinforced heel cushioning.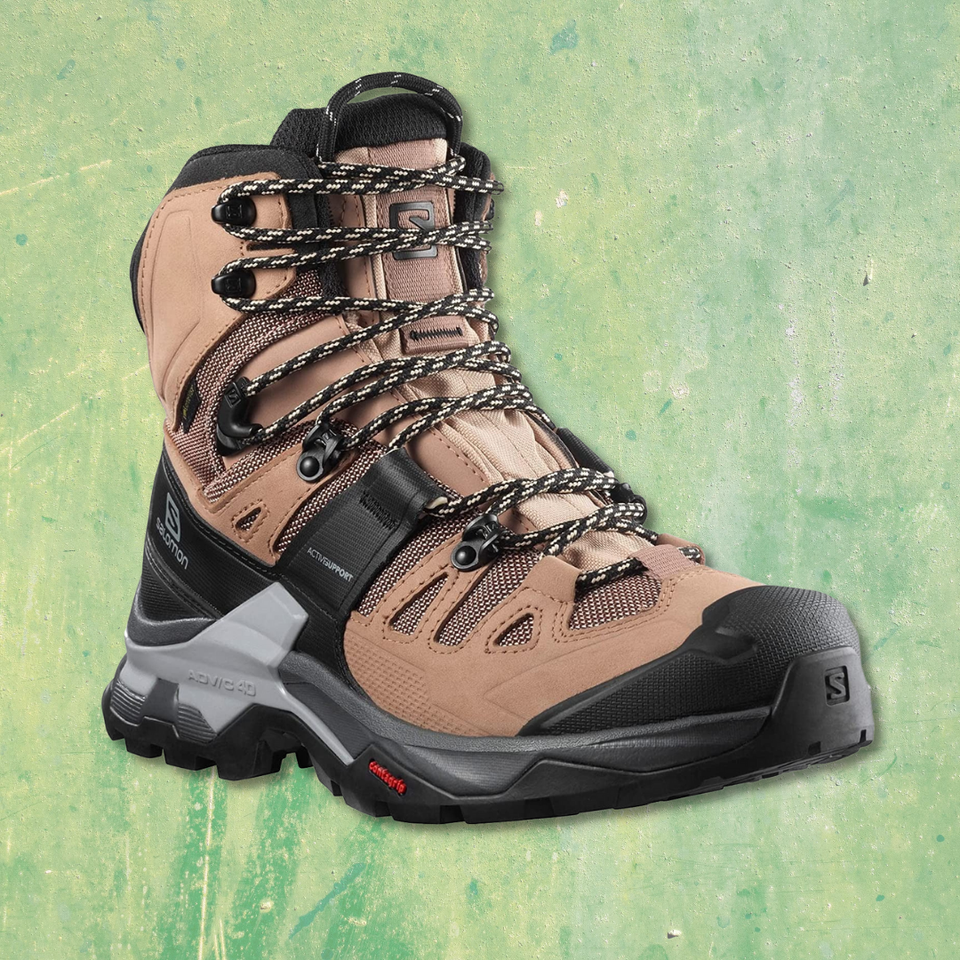 Salomon Quest 4 Gore-Tex hiking boot
"My favorite shoe for backpacking hikes is the Salomon Quest 4. It is tough, has great grip and toe support, has great ankle support and can withstand the toughest terrain," Mukenge said.
Designed for even the most rugged adventures, this boot is waterproof and has a supportive cushion suitable for backpacking and running. The high ankle shaft keeps your ankles and feet protected from debris. The women's version of this waterproof boot comes in sizes 5-11 and the men's version comes in 7-14. Color options for the women's shoe are mocha and slate blue, while the men's shoe comes in seven options, including olive, dark brown, black and light brown.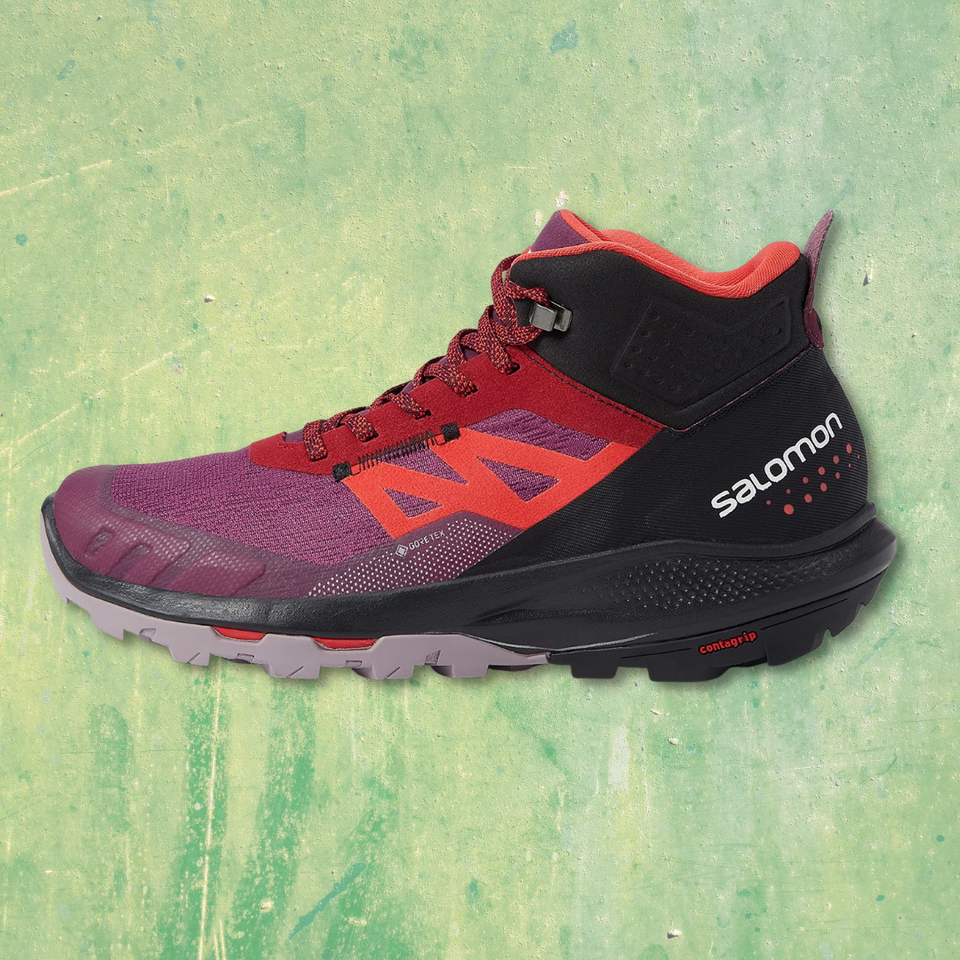 Zappos
Salomon Outpulse mid GTX hiking boot
"My favorite hiking shoe is the Salomon Outpulse mid Gore-Tex. Salomon hiking boots are my go-to boots because there is no break-in time, they are lightweight and do well in Oregon rain. The traction on the boot is great for backpacking and hiking across boulder fields," Reavis said.
Available in women's sizes 6-12 and men's sizes 8-14, this water-repellant hiking shoe is perfect for trails near rivers or on misty days. The men's shoe comes in a blue and tan color combination at L.L. Bean, while the women's shoe comes in purple and blue at Zappos.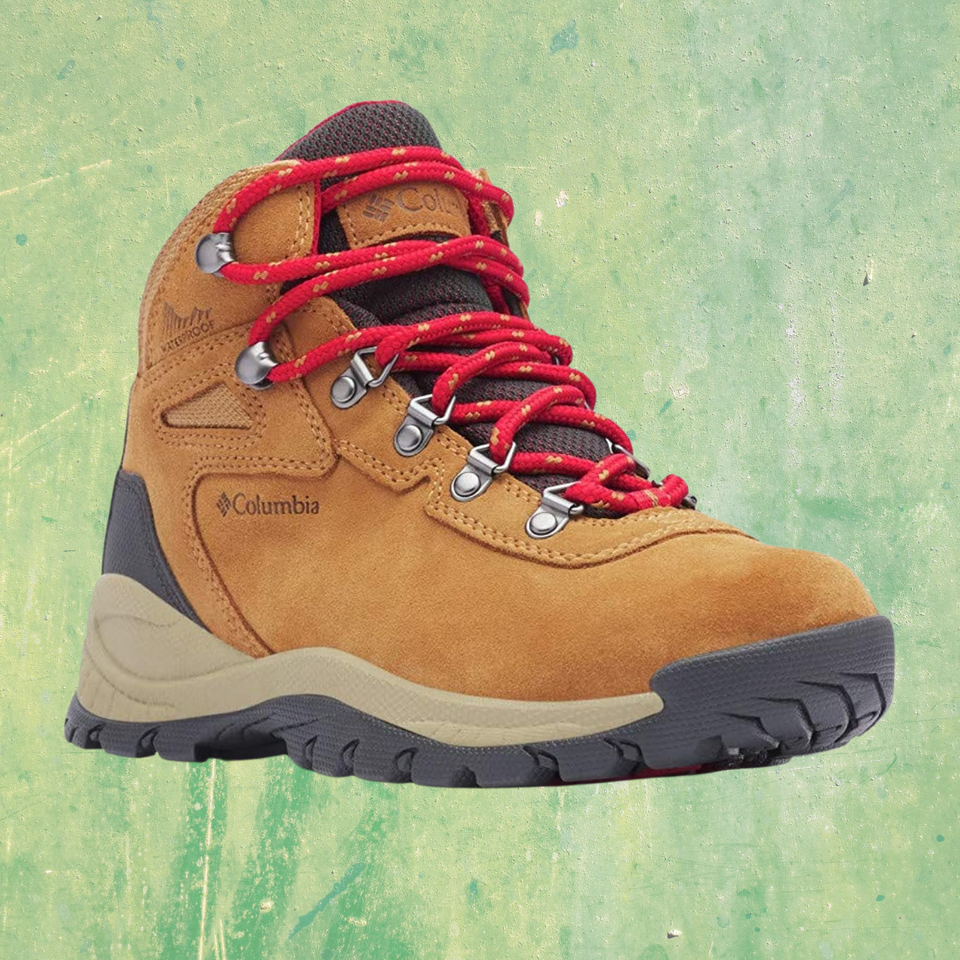 Amazon
Columbia Newton Ridge Plus waterproof hiking shoe
Kendyll Myles and Travisa Skinner are the founders of The Hike Crew, a Black social hiking group based in the Washington, D.C. metro area. Myles told HuffPost this boot is their favorite hiking shoe, hands-down.
"It's so important to have a protective shoe when hiking and these boots do the job. They have a sturdy exterior around the toe area, great ankle support and they are comfortable! They're also waterproof. We've survived some of our most challenging and muddiest hikes while wearing this boot and highly recommend if you're in market!" Myles said.
The women's version comes in sizes 5-12, with wide options available, and the men's version comes in sizes 7-16. While the men's shoe only comes in brown on Amazon (you can find more color options at Zappos), the women's shoe is available in multiple colors including gray, aqua, red, green, light purple and tan.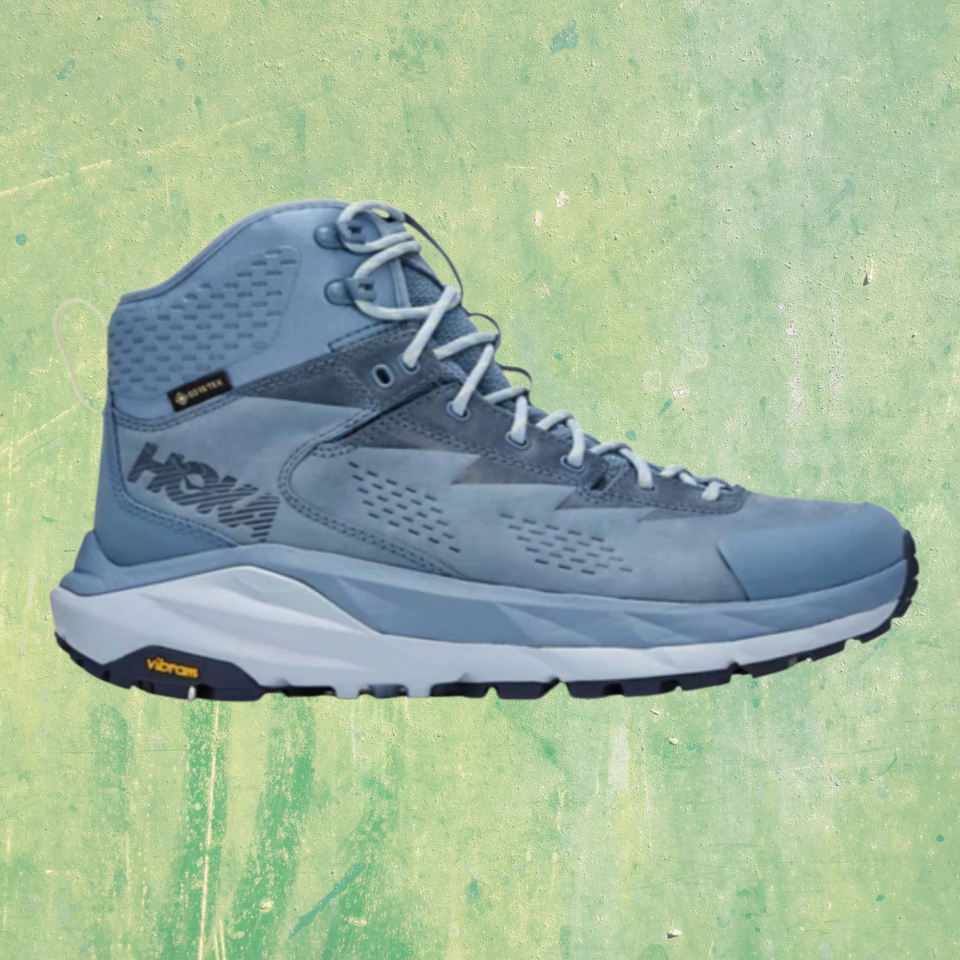 Scheels
Hoka One One Kaha GTX waterproof hiking boot
Tiffany Tharpe, a co-founders of Black Girls Trekkin, a group dedicated to women of color who enjoy being outdoors, named this full-grain waterproof leather boot as her go-to. It has incredible grip and traction on the outsole and an interior top layer made of EVA, a stretchy, soft rubber-like material that provides comfort for your feet.
"I've gone through many hiking shoes but my favorite pair are my Hoka One One Kaha boots. For me, that extra half-inch of space they give for your toes feels amazing when you're descending from an incline. I also love the ankle support and the fact that they are waterproof. They're a 10/10 for me," she said.
The women's shoe comes in sizes 7-10 in blue, while the men's shoe comes in 8-13in olive green and gray.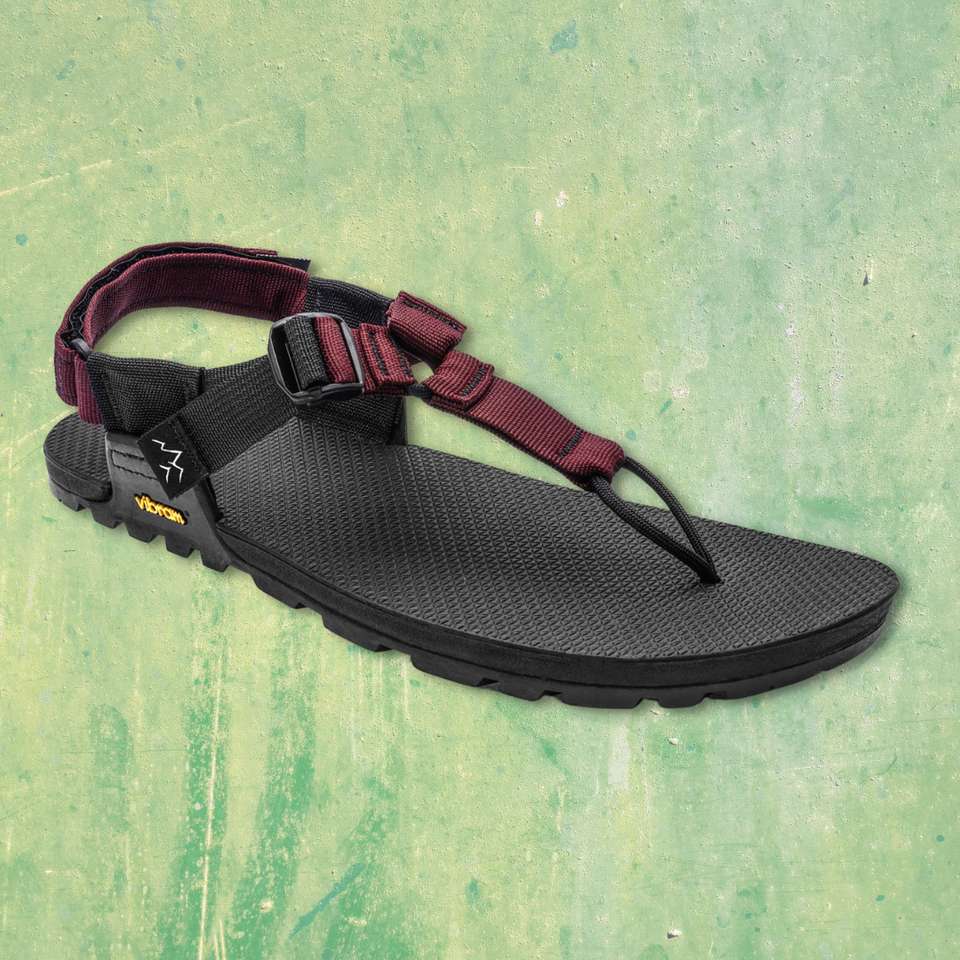 REI
Bedrock Cairn Adventure sandals
Adriana Garcia, one of the founders of Latinx Hikers, swears by these sturdy sandals while hiking in summer.
"I'm a minimalist when it comes to footwear, so I prefer a shoe that can feel almost like my own feet. I only use these in the warmer months, but I love them because of how lightweight and rugged they are. They have a Vibram sole that allows me to traverse all different types of landscapes, even places like a river or creek. That's not something a boot can do," Garcia said.
The women's shoe comes in sizes 6-10 in black, burgundy and turquoise, while the men's shoe comes in 9-13 in black.